Finding cheap housing in NYC is almost impossible, especially for newcomers and people who move to this place for the first time. New York's housing is the most expensive in the U.S. so searching for the cheapest housing in NYC for newcomers is a real challenge. But, we'll ease this challenge for you with useful tips. Follow them! Moving to NYC soon? Find the best moving services Brooklyn and relocate without stress.
Cheapest housing in NYC for newcomers: things to consider
There are things you need to know and consider when facing finding cheapest housing in NYC for newcomers. First, check your budget and see what you can afford. Hire a reliable moving company to relocate your things. Find an affordable type of housing and choose the best neighborhood. If you want to live near Manhattan, prepare to find a roommate. About 56% of New Yorkers don't own a car because of the high costs. Make sure to find housing near your workplace or some park if you own pets. If you're moving to NYC on a budget, hire cheap movers Brooklyn and save money while relocating.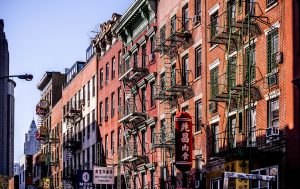 The average housing and living costs in New York
Finding the cheapest housing in NYC for newcomers can be a mission impossible. NYC is one of the most expensive cities in the U.S. According to a Kiplinger survey, the cost of living in Manhattan was 138.6% of the U.S. average in 2018, and Brooklyn came in fourth most expensive at 82% above the average cost. The average rent for an apartment in New York in April this year was $3519 which is a 2.9% increase from last year when the average rent was $3417! To live a reasonably comfortable life, you need to have a salary of roughly $40,000 per year. If you're moving on a budget and you want to keep housing costs under $1,000 per month, you'll need to share rent with a roommate. Make sure to find housing near your workplace because most Newyorkers don't drive a car, and unlimited metro monthly card $116.50.
Consider spending holidays in NYC? There are amazing New York winter resorts and vacation ideas you can afford.
The ways to find affordable housing in NYC
As one of the most common ways to live comfortably in the heart of the city is to find a roommate in NYC and share rent. But let's see the common ways to find affordable housing in NYC:
hire a broker
search for housing by neighborhood
use applications to find cheap housing
visit the rental offices
Choose the type of housing
When it comes to finding the cheapest housing in NYC for newcomers, it's important to choose your type of housing. Whether you want to buy or rent cheap housing, you need to find the type affordable for your budget. The simplest of NYC apartment types is a studio apartment featuring a single room with a bathroom and a kitchen. As outdoor space and city center housing is at a premium in NYC, we'll mention affordable ones. Under current zoning laws, all New York City apartments must be at least 400 square feet. Among the cheapest housing types is a 1-bedroom apartment. A little bigger is a junior apartment. Lofts are popular housing type to share with roommates, located in older industrial buildings. The parlors, are also popular but more pricey types of housing, especially in Brooklyn neighborhoods.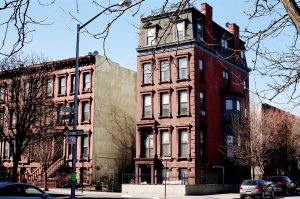 Find the most affordable neighborhood
Of course, we would all love to live in Manhattan but it's not affordable for every budget. Living in Manhattan usually means renting a small apartment for a serious amount of money. Brooklyn is less expensive, for example, and many newcomers choose it for bigger apartments for less money. As a newcomer, you should find affordable, but also the friendly and safe neighborhood. The most expensive New York neighborhoods to rent apartments are Tribeca, Soho, and Manhattan. The cheapest New York neighborhoods are Saintalbans, East Brooklyn, and High Bridge. Among the safest ones, are Battery Park City, Murray Hill, Tribeca, and Greenwich Village. Astoria, Queens has affordable housing and it's popular among young newcomers. The average rent in Harlem is much lower than in other parts of the city, which makes it one of the cheapest housing in NYC. While, in Williamsburg, Brooklyn, artists and professionals mostly share affordable rent.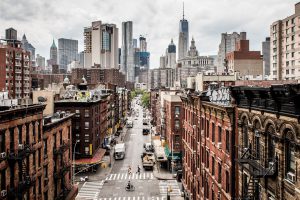 Share an apartment with a roommate if you want to live close to the city center
If you want to live in the city's center or in some attractive location, find a roommate. Manhattan, SoHo, and Brooklyn are attractive but also the most expensive neighborhoods to live in. Renters in NYC pay $2,915/month on average for a one-bedroom and $3,717/month for a two-bedroom apartment, According to a report made by SmartAsset. But, if split the rent with a roommate can save $1,056/month, and almost $12,600 per year! Find affordable neighborhoods and a roommate and you'll be able to save money.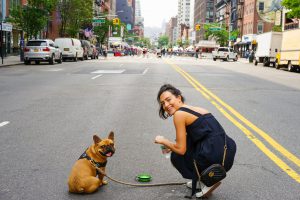 Use applications to find a roommate
One of the fastest ways to find the cheapest housing in NYC for newcomers is via smartphone applications. As almost every single person in NYC is using social media platforms, searching online could be your best way to find a compatible roommate. With smartphone applications such as Roomie, Rommie Match and SpareRoom, you can find a roommate and choose a neighborhood where you want to live. Just add the amount of rent which is affordable for you and details like working hours, sleeping habits, owning pets, and others. Use Roomie to find a room to rent or someone to move into your own apartment and share rent with you. Roomie Match uses fun ways to ease your search with details about your clothing preferences, favorite television shows, smoking, owning pets, comfort level with "potential promiscuity," etc. Through SpareRoom you can screen out any for-fee apartments and agent listings.
Besides, every month SpareRoom awards a different "Live Rent Free" contest winner a free month's rent!