Moving to New York may have been a lengthy process. You are tired of moving boxes, sorting out, organized. Furthermore, you've basically spent all your money on moving house. Now it is time to relax and have some fun in the city that never sleeps. But everybody says New York is an expensive city to live and have fun in. Don't worry, it's not like that. It is absolutely possible to find some cheap fun in New York City, even though it is not one of the most affordable cities in the USA. Here is our guide to the most interesting entertainment places that you can visit and things you can do to have fun, without spending a fortune. Enjoy!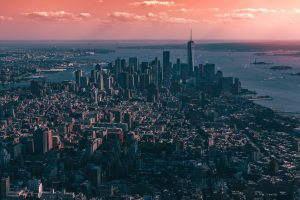 Explore the city
If you moved to New York from another city, you need to meet the place you are going to spend your days in. Dedicate a day to exploring your new neighborhood. Go around and see what are the shops and groceries nearby, is there any interesting restaurant, or a park. Try meeting your neighbors, as well. Take a route to your office, to see how much time you need to commute every day. Get familiar with New York, your new home! Furthermore, if you are new to the city and you need some storage, check NYC storage facilities.
Enjoy the nature – yes, in New York!
If you are tired of concrete and vehicles, there is a spot of nature you can visit – for free! The Brooklyn Botanic Garden offers free entrance every Saturday, from 10am-12pm. Even though springtime is probably the most beautiful season to visit this place, you can do it all year round and see some interesting pieces of foliage. It is the perfect way to start a weekend morning!
Visit the Met Cloisters museum
Sister-museum of the famous Metropolitan Museum in New York, The Met Cloisters, is an interesting place to visit. It includes more than 2000 artworks and is dedicated to medieval Europe's art and architecture. With any proof of NYC residency, like a driver's license, ID card, etc, the amount you pay is up to you (for others, the price is 25$). The perfect way to find cheap fun in New York City and learn something new!
Beer lovers – we've got a place for you!
If you are a beer lover, and you would like to know how it is made, we've got a place for you. Williamsburg's Brooklyn Brewery offers free tours on weekends, so you can bring your friends and learn something new about this tasty drink. If you want to taste the beer, however, it isn't free, but it's cheaper than in some bars – 5$ a pint! Free tours are happening every Saturday and Sunday, starting at 1 pm, and last half an hour. Up to 40 tickets are issued for each tour session, so you can grab yours 1-1.5 hours before the session. Enjoy!
See the city from a different angle
When we think about a New York City view, we usually think of a high building or a rooftop restaurant. It doesn't have to be like that. You can check out the city's skyline from the water and have some cheap fun in New York City. Go to the Downtown Boathouse and check a free kayaking session! You will enjoy the view for sure, and maybe take some very cool photos!
Take a ferry ride
Another way to see the city from the water is to take a ferry ride. It is free, and you can see the Statue of Liberty from very close. The rides are free of charge, it takes about 20 minutes to come to the Staten Island and the ferries go every half hour.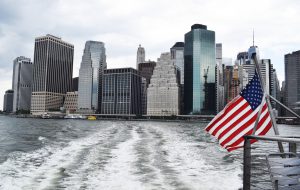 Central Park is always there for you
Even though it may sound as a cliche when it comes to cheap fun in New York City, Central Park can be very entertaining. Apart from being a relaxing spot for all the busy New Yorkers, it includes a lot of fun stuff as well. You can take a ride around the lake by a paddle. It is not that expensive ($15 for an hour drive) and you can really enjoy the ride and take some interesting Instagram photos. You can also visit the zoo, see the Alice in Wonderland statue or stumble upon one of the many events and performances that happen during summer.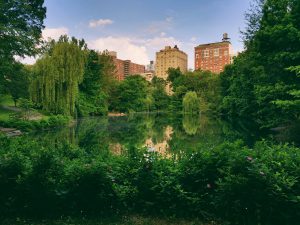 Enjoy a good book in a different place
If you love reading, you will love enjoying a new book at this place. The Rose Main Reading Room is open to public again, after the renovation. It is the perfect way to have some cheap fun in New York City, especially on a rainy day. You can also take a free tour and learn about the second largest library in the country. It is a gorgeous building you can enjoy your alone time and it is free to visit!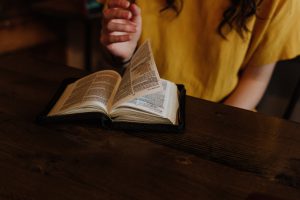 Another silent place to enjoy
Another place that is free and interesting to visit is the Green-Wood Cemetery. It is founded in 1838, and it is home to many historical figures. This gorgeous place includes the spot of the Revolutionary War Battle, gothic elements, and statues – all worth seeing.
Go window shopping for some cheap fun in New York City
You may have spent a lot of money on moving, but window-shopping is free of charge. Take a stroll to NYC famous stores and check what is offered. You never know, you may find some great deals and discounts! In New York is filled with discounted shops. You can check out outlets, sample sales, designer resale shops as well as second-hand shops. Shopping can also be a way to have cheap fun in New York City!
As you can see, there are many ways to enjoy NYC on a budget. If you are still thinking whether to move to New York or not, we say yes! Just contact Big Apple Movers NYC to help you with the process and not spend the fortune on moving!