Winters in New York tend to be depressing. Firstly, even if you have already studied the guide to surviving New York traffic, your knowledge and experience are sometimes useless with all that snow and ice outside. Secondly, it gets dark very early. Finally, being jaded due to everyday responsibilities, you soon get indifferent to everything around you. For this reason, if you can afford it, set off to some nice place outside the city. Use this opportunity to relax and get ready for the new challenges life will present to you when you get back. Best winter vacation spots are the right choice. Choose one according to your preferences and interests.
Where to look for the best winter vacation spots?
Well, options are numerous. There are two mountain ranges which are very popular. These are the Adirondacks and the Catskills. For those who like winter sports, one of these two is an excellent choice. Then, the Finger Lake is tempting too. You can even go to Canada is that is what you want.
Best winter vacation spots for New Yorkers to go by car
Unlike for a move, you don't need packers NYC to help you pack all you need into your car and head off to the place you have chosen. These are some of the best winter vacation spots for New Yorkers to go by car.
Stone Harbor
It takes 2.5 hours to get there by car. Actually, the peak season in Stone Harbor is summer. Nevertheless, this beach town has a lot to offer in winter time too. There are beautiful shops and cottages, peaceful streets with trees decorated with Christmas lights. You can enjoy the view of snowfall over the breathtaking bay. The city is perfect for nature lovers. Don't miss Stone Harbor Point at the southern end of the beach.
Gardiner
Gardiner is at 1.5 hours drive from New York. It's a small town with a surprisingly vast number of sites on the National Register of Historic Places. There you can visit the oldest mill in the state which dates from the 18th century. Then, you can go to Minnewaska State Park and enjoy extraordinary rock formations during a five-hour hike up to the hills called Gertrude Nose. One of the main winter attractions here is the Tuthilltown Spirits Distillery which is the first whiskey distillery in the state since Prohibition.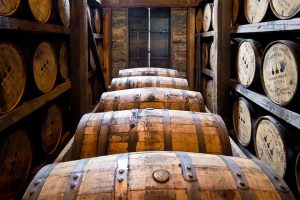 Washington
Washington Connecticut is a historic town. After a two-hour journey by car, you can enjoy magnificent views of The Shepang and Aspetuck Rivers. Also, there is a beautiful provincial town square, some high-steepled churches and lots of stone Colonial homes. Taking long walks here will be relaxing for both your mind and your eyes. Finally, the real joy is to visit the 20,000 square-foot spa area.
Woodstock
To get to Woodstock, you need to drive for about 5 hours. It would be best to time your vacation so as not to miss the annual Wassail Weekend. It is a great attraction for everybody because the residents put on their most beautiful holiday clothes and parade in town on horseback. Also, there are some other activities you can participate too.  When the parade is over, you can enjoy the main street shops, historic homes and country inns all covered in snow. Don't miss those local shops which specialize in jellies and jams and handicrafts. Finally, if you live in an apartment in New York and you keep your skiing equipment in affordable storage NYC, don't forget to pick it up and bring it with you. In Woodstock, you can go skiing or snowboarding as well. Understandably, this city deserves to be on the list of the best winter vacation spots for New Yorkers.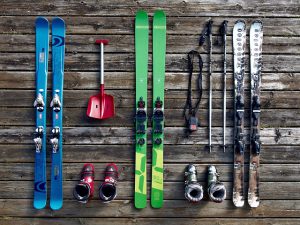 Mohonk Mountain Castle
Have you ever wanted to visit a fairy-tale like castle personally? This is a perfect chance. The castle is 148 years old and it was built in the Victorian era. It is situated in the heart of the Hudson Valley. Surrounded by miles of untouched nature, it is ideal for nature lovers. A vacation here is a bit pricey, but if you know the ways to save money in the Big Apple, you will be able to afford it. It is worth every dollar you spend.
Best winter vacation spots for New Yorkers to go by plane
For those of you who would like to go by plane, here are a few among the best winter vacation spots for New Yorkers.
Toronto
Yes, Canada is a good choice. The weather is almost the same, but the food is excellent and there are numerous restaurants where you can have some pleasant time. On the 31st of January, there is a very popular Winter Craft Beer Festival. It would be nice to be a part of this event.
Savannah
Savannah is for thrill seekers and daredevils. If you want an unusual, exciting and scary experience, head off to one of the most haunted cities in the USA. There are several tours devoted to phantom fantasies. Try them out if you are not a chicken. We dare you!
Houston, Texas
In 3.5 hours by plane, you can get to Houston and enjoy much warmer weather. It is perfect for outdoor people. You shouldn't miss visiting Terry Hershey Park. It is very popular for bikers, runners and hikers. Actually, it is a playground with 12.5 miles of dirt trails everybody wants to try. Good luck to you too.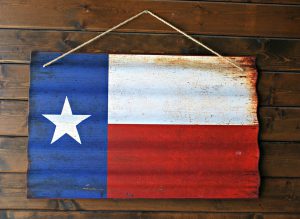 Final words on the best winter vacation spots for New Yorkers
If you want to have some fun during the winter holidays, there are countless ways to do so. We have mentioned above some of the best winter vacation spots for New Yorkers outside their city. But, is everything lost if you have to stay in New York? Is it possible not to change the surrounding and yet relax and get refreshed? Of course, it is! Put on some comfortable and warm clothes and get ready to try the best outdoor activities in the Big Apple. It's a real adventure, too. If you are of the artistic type, go to visit galleries, museums or exhibitions. Also, there are numerous locations with scenic views for romantic souls. In the end, having fun is all about a friendly company, positive thoughts and a wish to explore whatever interests you.