NYC is one of the greatest cities in the world. The sheer amount of culture, opportunities, and fun activities will amaze everyone that comes here. The only bad thing about this city is the commuting in it. This might be tricky for even the most experienced New Yorkers. If you want to save time while you commute you should not worry too much, as there are a few efficient ways to move through this city. This article will show you these few tricks so you do not have to waste too much time while you commute in NYC.
Taking the subway is one of the best ways to commute in NYC
New York City has the largest subway network in the world. This just shows how popular this way of commuting through the city is. For a low price of about 120$ a month, you can get to any part of this great city. There are a few drawbacks to taking a subway. Since this is the most popular way of commuting, it is very crowded. This means you might not be able to fit into the first subway that arrives. You should start commuting a bit earlier so you have enough time to wait. You can just listen to some music or a podcast and the time will fly away. If this city intrigues you and you want to move here find companies that offer moving services Brooklyn. This will ensure you move to Brooklyn in no time.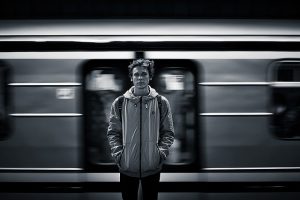 Hail a cab
If the subway is not working for some reason or you just do not have too much time to wait, you can always hail a cab. Every New Yorker has hailed a cab at one point. There are about 14000 of these iconic yellow cabs that will be there when you need to get from one point to another in no time. This can be a bit expensive if you commute on your own. Even if you share the costs this is not something you should use every day since the costs will still be very high. This is just something you should use only when you are late especially if you moved here recently and you are short on cash. You can make your relocation to New York much cheaper if you hire cheap movers Brooklyn. This will greatly improve your budget.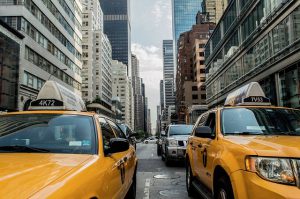 Ride the bus
If you are not born under a lucky start and you can't afford to hail a cab every day there is a much cheaper alternative, you can ride the bus. This might not be one of the prettiest ways to commute in NYC but it is one of the cheapest. When you look for the best way to commute in this big city you need to be realistic about your budget. The best way to commute does not have to be pretty it needs to be efficient. The bus is one of the most cost-efficient ways to commute. There is hire cheap movers Brooklyn, so you will just have to wait for a few minutes and you will be on your way to work. If you commute to NYC on the bus you should remember the time when the buses arrive.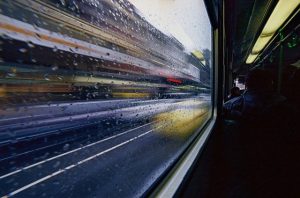 Riding a bike is one of the healthiest ways to commute in NYC
All the options we mentioned above are efficient, but these are not healthy options. If you work at an office from nine to five you should spend as much time as you can taking care of your body. Sitting at a desk is not healthy at all and you will notice that quickly. You can avoid this health risk while you commute to work. This is done by riding the bike to work, this is one of the best tips for millennials. This will not only protect your health it will protect your wallet too since you have to buy your bike only once.  If you do not want to buy a bike you can rent one for a very cheap price of about 15$ per month. This is a price everyone can afford.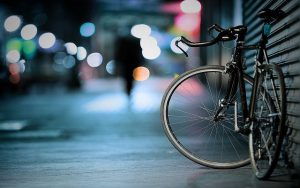 Commute to your job on foot
If you do not want to waste money while you go to work you can use the most basic way to commute in NYC, go on foot. This is impossible if you work in a different part of the city, but it is the best way to get to your work if you find a job in NYC that is close to you. Do not be lazy and waste your money on a cab, bus or a bike and walk to work. This has the same health benefits that come with riding a bike. The only drawback of this method is the fact that this takes more time than any above-mentioned commuting option. But if you wake up early and figure out the quickest route to your job you will bypass this drawback.
New York is a big and very busy city. If you want to function like an experienced New Yorker you need to know the best ways to commute in NYC.  This way you will have an easier time while you go to work every day. If you spend time to plan out the route to your work you will make the trip to work easier.