Your favorite part of the year has finally come – it's Halloween time! There is nothing like the thrill you get during the celebration of the Halloween. Everybody is in a good mood, and in a costume, too. People forget about everyday problems and focus on having fun. Parades and parties are everywhere. But, you don't know what a good Halloween celebration is if you haven't been to NYC in this part of the year. Each NYC borough has its own parades, ghost tours, and cursed cocktail bars. What's not to like? There are numerous ways to celebrate Halloween in the Big Apple.
Get yourself a costume
Before you start searching for parties or events, you will need to get yourself a good costume. You don't have to have a big, complicated costume. Even single pieces of clothing can be enough. The easiest way to get a costume is to buy one or look at your wardrobe and see what you can use. You can choose to be scary, funny or a combination of the two. For example, sports fans NYC already have everything to go to a party dressed as their favorite player.
But, if you are creative enough, why not try to make a costume yourself? It is not that hard and you can find great tutorials online. Before you start, you will need a good and original idea, something that no one thought of before you. And last but not least, try to find good materials in your home before you decide to buy all of them. Search for old fabrics, paint, tape, even cardboard boxes NYC that you used during your move but don't need anymore. After you gather everything you need, it is time to create the coolest costume for a Halloween celebration. Everyone will be jealous of your costume.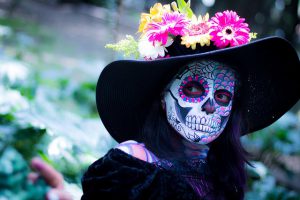 How to celebrate Halloween in the Big Apple?
Now that you have your costume on, let's find the spookiest places and events for you to visit on a Halloween in the NYC. It might be hard for you to decide where you should go first because all the choices are great and you would need a longer day in order to check out every event in NYC. Here are the most popular ones.
Spooky ghost tours
There are a lot of activities in NYC for Halloween lovers. One of them is going on a ghost tour. These tours are usually located in Manhattan. If you decide to check them out, you will be given a chance to investigate paranormal activities the same way they do it in popular horror movies.
Halloween haunted houses
There are a number of popular haunted places you can visit during the year. But, on a Halloween, the scariest haunted houses open their gates. If you don't like horror movies, you will want to skip these houses because some of them offer an immersive horror experience.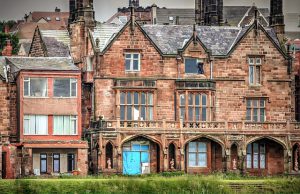 Village Halloween Parade
The Village Halloween Parade is one of the biggest parades on a Halloween night. Witches, zombies, fairies and other magical creatures wander through the streets of Greenwich Village. You can watch the parade, but you can also march the streets. But to do so, you will need a costume. The 45th annual Village parade will take place on October 31 in 2018. This year's theme is "I AM a Robot".  Gather your friends and together come up with the best idea for your costumes.
Halloween events in Brooklyn
Celebrating Halloween in the Big Apple doesn't mean you will have to be on Manhattan the whole day. In the last few years, Brooklyn started to organize big parades and spooky parties. Their parties are amazing since they are focusing on attracting as many people as they can to Brooklyn. When you visit Brooklyn on October 31, you will talk about the experience until the next Halloween comes. And if you get hooked on a life in Brooklyn, you might even hire Brooklyn movers to relocate you there.
Go trick or treating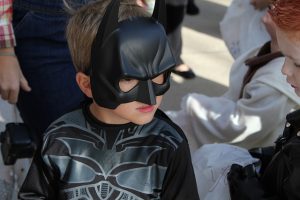 Let's not forget about our youngest family members. Whether you have a small kid or a younger brother (or sister), you will want to celebrate Halloween with them. Help them make their costume and find the time to go with them on a trick or treat. This might even bring up some of your memories from the trick or treating you went with your old friends.
Organize your own Halloween party
All of these NYC Halloween activities are a great experience. And you will never get tired of NYC nightlife once you experience it. But, let's face it – you can also make a good party for Halloween. You already have your costume, so why not host the most awesome party your friends have ever seen. Here is what you will need to host a great Halloween party.
Decorate your home in a Haloween style. Now is the time to be creative. You will want to make your home as spooky as you can. Ask your friends if they have old Halloween decorations and work together in order to make the scariest place to celebrate Halloween in the Big Apple.
Tell everyone it is a costume party. Since you are already decorating your whole house, it would be a shame if your guests aren't in costumes. Invite them to your party a few weeks earlier so they have enough time to think of the costume they are going to wear.
Provide enough food, beverages and find the best music for dancing.
Be responsible and have a great time.
No matter how you decide to celebrate Halloween in the Big Apple, you will most definitely have an awesome day. Whether it is Halloween or it is just a random day in NYC, you will never get bored of the one and only NYC.