Even though we may think that life is easier for young generations of millennials than it was for their parents, it is not really like that. It is true that many things are different nowadays – communication is much easier, travel is cheaper and faster, etc. However, it is also true that a lot more is expected from this generation – having a place to live (by yourself), work and raise families. That's why the location of their home is very important and in this text, you will read about the best US cities for millennials. These places will increase their opportunities for work and general quality of life.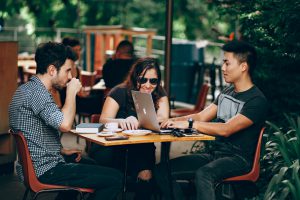 How to choose the best place to live?
Young people have different needs and lifestyle from their parents. That's why the factors that determine the best US cities for millennials are specific as well. Here are some of the factors to help decide what places are the best.
Costs – sadly, finances are the reason we move from place to place. Especially for millennials, how expensive is a city usually determines their choice. Many of the young people choose among the most affordable cities in the US. Affordability is one of the main reasons, and millennials think about the salaries, rental prices, bills, etc. However, it is not the main reason to move.
Employment rate -Young generation sees work as one of the main reasons to choose a place to live. Low unemployment rate and higher average salaries will attract young professionals.
Health – Modern age comes with a lot of help to our health, but it also brings a lot of stress. That affects the physical and mental health of millennials so having a good health system is always a plus.
General quality of life – young people, now in their twenties and thirties seek for a good quality life.  They compare it to the life of their parents in the past and require more. Since they have to work a lot, they also want to be happy and be able to go out and enjoy life.
Other factors that attract younger generations are low crime rate, food choices (especially takeaways), racial and LGBT diversity/friendliness, weather, etc.
With all these factors included, we present to you the best US cities for millennials.
New York – probably one of the best US cities for millennials
It is no surprise that New York is one of the most popular US cities for millennials. Young generations love the vibe and the atmosphere that this city offers. The variety of jobs you can do here is huge, and the number of people you can meet is unimaginable. Every corner and every street is different and gives various opportunities to work and enjoy so a lot of millennials are attracted to this place. The transportation system is fast and effective, the food choices are everywhere – what's more to say? Even though NYC is on the expensive side when it comes to rental prices, many young people will still choose to move to NYC. If you are moving to New York, we advise you to organize, plan, and check how much will your move cost – his way you can reduce your costs a lot.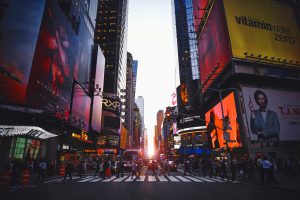 Minneapolis
However, if you are moving from New York, we have other options for you. A lot of green areas, like parks and running paths, fitness centers, and other recreation choices in Minneapolis attract many young people who like to be fit and healthy. In the fast and modern world of unhealthy food choices – being healthy and fit has raised a lot as a concern among millennials. That's why Minneapolis is the perfect city for all of the younger people who like to spend their free time playing tennis, baseball, golf, etc.
San Francisco
This city has become extremely popular among young professionals, especially from the world of technology. Young tech experts come here to look for fame and success in business, even though the housing costs are a bit higher. Last year employment grew by 3.2% which shows that Minneapolis' job market and economy, in general, are healthy and therefore attractive to young people. Furthermore, the city is easy to go around, with great walking paths and metro system and gives generally a less-stressful quality of life, which makes it one of the best US cities for millennials.
Chicago
This city is generally thought of as a less expensive one, especially compared with New York, or San Franciso. However, it is definitely not the cheapest one. This seems not to be a problem for young people – they love it! Approximately one-quarter of renters in Chicago are younger people and many of them are single. This makes it an attractive place to live for people who look for fun, recreation and a good job offer.
Miami
This city is certainly one of the best US cities for millennials. Young people love Miami because it is so easy to get around. The streets are great for both walkers and drivers, and public transportation is well-organized. Miami is also a hot-spot when it comes to nightlife and interesting daytime lifestyle which makes it a perfect place for millennials. Beach and weather are surely a plus, as well! However, if you decide to move from Miami to New York, we've got you covered.
San Diego
This city is probably one of the most stress-free cities on the list. The great weather, sunshine, and beaches make the life of its residents so much easier and less depressing. That's why San Diego is very popular among younger generation.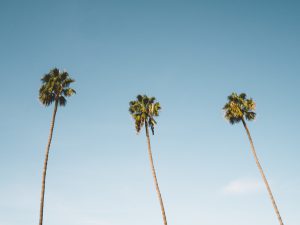 Are you a young person looking for the best US cities for millennials?
Moving is a huge step in every person's life. If you are young and experiences, moving process can be particularly stressful. That's why we advise you hire professionals to help you and give you the best moving services NY. The key to success when it comes to moving to one of the best US cities for millennials is to know what you want and what you expect, plan and be organized throughout the process. We wish you luck in choosing the perfect city for you and having a successful and happy life there.