Thanksgiving is one of New Yorkers' favorite holidays! The entire New York becomes a breathtaking place, spreading a festive spirit and offering the most fun events. No matter if you're looking for kids or adult events, fun for families or friends, NYC fulfills everyone's wishes! If you're searching the best things to do on Thanksgiving weekend in NYC, read our article and get ready for spending the best Thanksgiving ever! And if you need professional help while relocating to Big Apple, hire the best international movers NY.
Thanksgiving weekend in NYC
New York City is among the best places to celebrate Thanksgiving with family and friends, offering the best fun for all ages. If you're looking for something more than just a turkey feast, NYC is a perfect place to enjoy fun activities. Visiting famous Macy's Thanksgiving Parade, shopping at Brooklyn Holiday Bazaar, or racing at Turkey Trot are just some of the various exciting events in NYC. As New York City never sleeps, you can find an amazing day and night events to enjoy this year. Moving to New York soon? Check storage NYC and rent a unit for storing your household safely.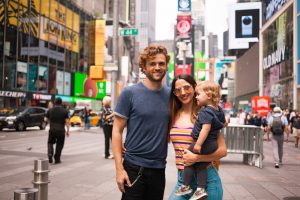 Visit Macy's Thanksgiving Day Parade
Macy's Thanksgiving Day Parade is one of the most iconic events in NYC during Thanksgiving. Visiting this parade is among the best things to do on Thanksgiving weekend in NYC. Yes, you can watch this parade on the TV, but enjoying this event live is a whole new level of enjoying. See the marching bands, attractions, balloons, celebrities, and costumed entertainers. Bring your kids to take a picture of their favorite cartoon characters and see giant balloons. There will be musical performances, too. Just go early to stake out a good spot. And if you're hosting a Thanksgiving dinner at your home in NYC, find the best tips for making your home more welcoming.
Go NYC sight viewing
Don't spend Thanksgiving just sitting at your home in NYC, stuffing yourself with turkey and watching holiday TV shows! There are a lot of things to do in NYC on Thanksgiving! Take a stroll through Central Park and enjoy holiday attractions. Visit the city's sights such as Empire State Building observatory or Statue of Liberty and Ellis Island. You can have fun at Madame Tussaud's Wax Museum or Central Park Zoo. Walk around Times Square and Manhattan and capture happy moments with your friends. If you're interested in more, explore New York winter resorts and vacation ideas.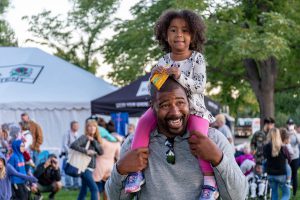 Buy holiday gifts at Brooklyn Holiday Bazaar
Thanksgiving is not just about eating delicious turkey meals, it's about holiday presents, too! The Brooklyn Holiday Bazaar is the best place to shop for holiday gifts and products. You'll see local makers and national crafters selling handmade holiday products. Get a festive spirit and enjoy holiday shopping.
Take kids to New York's Zoos
If you're spending Thanksgiving weekend in NYC with your kids, New York Zoos are the best place to take them! Even if it's holiday, several of the city's top zoos are open. The largest zoo in NYC, Bronx Zoo, with 750 species is unfortunately closed on Thanksgiving Day. But, Prospect Park Zoo, Queens Zoo, Central Park Zoo, and the New York Aquarium are open on Thanksgiving. Kids can learn new things about animals and see penguins, snow leopards, and other rare animals.
Enjoy Thanksgiving feast
Thanksgiving weekend in NYC is the best time to enjoy the most popular and delicious Thanksgiving dishes! If you get hungry from Thanksgiving activities, there are plenty of restaurants and take-out shops working on a holiday. Cooking tons of food for Thanksgiving can be exhausting. So, if you find yourself in NYC during Thanksgiving, relax and enjoy meals in the best local restaurants.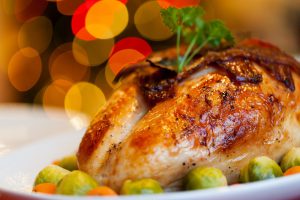 See the Radio City Christmas Spectacular
If you're going to spend a Thanksgiving weekend in NYC, hurry up and get your tickets for Radio City Musical Hall's Christmas Spectacular.  This is one of the most famous holiday events in NYC and the ultimate experience for both kids and adults. You'll enjoy beautiful music, high-kicking Rockettes, wooden soldiers, and real-live stable animals. And if you don't have time to see the show, bring your family and enjoy a tour of Radio City Music Hall.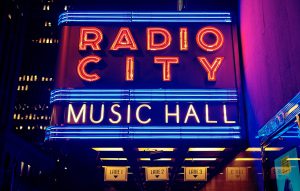 Spend Thanksgiving weekend in NYC ice-skating at Bryant Park
During Thanksgiving weekend in NYC, you can enjoy amazing outdoor activities with your family or friends. Go to Bryant Park's 17,000-square-foot outdoor rink, which is free and open late! Although you'll have to pay $20 to rent skates if you don't bring your own. But, it's not all about skating. You can enjoy some Thanksgiving dishes and warm up at spacious restaurant Public Fare. There will be the Bryant Park Winter Village. Winter village offers more than 170 shopping kiosks and food vendors and hosts fun events.
Compete in the Turkey Trot race
If you are a person with a competitive spirit, you can spend Thanksgiving weekend in NYC racing! One of the most popular Brooklyn's races is the 5-mile Prospect Park Turkey Trot! Runners of all ages are welcome, but due to liability reasons, strollers and pets are not allowed. Call your friends and start the race on Center Drive near East Drive. If you manage to finish Turkey Trot, you'll be at the Lakeside Center. The race starts at 9 AM. There will be lockers, toilets and bag checks. All finishers will receive a medal! And if you finish in the top 3, you'll get one of the famous holiday pies from Union Market.
Shop Black Friday deals
Spending Thanksgiving in New York City is a great time to shop for the best Black Friday deals. There will be amazing Black Friday post-Thanksgiving offers and discounts. But you can expect the crowds in both streets and stores. To avoid standing in a long line, try shopping at the weekend when you can expect further discounts. Who knows, maybe you can afford a necklace from Tiffany's!