Brooklyn is a magical place during summer since it provides abundant of fun activities. When you are working while the others enjoy their beach vacations, opportunities to unwind in the city are very beneficial. There is something for everybody since the activities are very diverse. Here are some of the greatest things to do in Brooklyn during the summer.
Spend the day sunbathing on one of the Brooklyn's beaches
When you moved to Brooklyn, your Big Apple Movers NYC have probably recommended you to visit its beaches. If you were skeptical or you haven't got time to do it yet – there's no better season than the summer. There's no need to hop on the plane and go to some exotic destination when you can enjoy a day at the beach just a few blocks from your home.
Afternoon at Brighton Beach after work will surely fill your batteries and restore your energy. If you like a quieter beach, heading out to Brooklyn's Manhattan Beach can be your perfect cup of tea.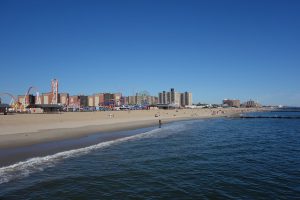 If you wish to get the most of the day, set aside one weekend to visit Coney Island. There you can walk along the iconic boardwalk, dine on Nathan's hot dogs, take a ride on the classic wooden roller coaster, cool off watching the fish at the New York Aquarium or soak in the rays in the sand.
Feasting at food festivals is one of the best things to do in Brooklyn during summer
If the Brooklyn moving quote and relocation process ate a big chunk of your budget, exploring the fancy restaurant scene might be more than your finances can take at this moment.
However, that's no reason why you shouldn't enjoy the gourmet cosine on various food festivals. Just go to the Brooklyn Food Festival and sample various cuisines.
On weekends, you can enjoy the delicious bites of the  Smorgasburg weekly food festival which is representing Brooklyn's finest foods. From artisanal ice cream to savory cuisine, it is one of the best things to do in Brooklyn during summer. The location of the festival is changing. On Saturdays, you can visit it at East River State Park, while on Sundays it's moving in Breeze Hill in beautiful Prospect Park.
Red Hook is the place to go if you want to taste Latin American cuisines in Brooklyn style. Dating since 1974., Red Hook Food Vendor's Marketplace has become a popular destination for foodies all over and one of the top culinary destination. The vendors are open from 10 AM until sundown on weekends.
Enjoy fireworks lightning the hot nights
Fireworks are an integral part of Brooklyn summers. From the historic annual 4th of July Fireworks celebration, trough the weekly firework display after a Brooklyn Cyclones' game, to the Luna Park fireworks show which is happening every Friday night in the summer at 9:30 pm.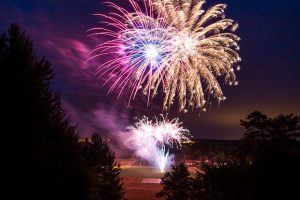 Watch how the colors are painting the night sky and admire the gorgeous visual spectacle anytime you need a little cheering up.
Checking out Brooklyn music festivals should be on your list of things to do in Brooklyn during summer
There is a lot of NYC music spots to rock out, but during the sunny days, the Brooklyn becomes the true gem of the city's music scene.
That is why visiting summer music festivals is one of the most exciting things to do in Brooklyn during the summer. From a hip-hop festival to a weekly concert series in Prospect Park, you can certainly find an event suitable for your music taste.
Celebrate Brooklyn is a summer-long concert series. It is taking place in Prospect Park and it brings an eclectic list of headliners. Checking up the Brooklyn Hip-Hop Festival in July will surely be entertaining.
There is also Summerstage concert series at Coffey Park in Red Hook, which features music from Blonde Redhead and other great acts. Whatever event you choose, one thing is certain – music lovers will have a blast during the summer in Brooklyn.
Music festivals you shouldn't miss:
Brooklyn Hip-Hop Festival
Celebrate Brooklyn
Northside Festival
Seaside Summer Concert Series
Central Brooklyn Jazz Festival
Brooklyn Country Music Festival
Afropunk Fest
Brooklyn Folk Festival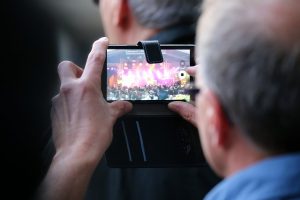 Become one with nature through numerous outdoors activities
There is an abundance of outdoors things to do in Brooklyn during the summer. In fact, during the summer month, this borough is the place to be since it offers some of the greatest outdoors activities in whole Big Apple. It is full of greenery, biking and hiking trails, and beautiful parks.
One of its many pride locations is incredible and verdant Brooklyn Botanic Garden, where you can spend a day smelling the fragrant roses.
However, summer and nature associate to camping. It is an activity that many people enjoy during the warm months. Did you know that there isn't need to leave New York to enjoy this activity? You can camp right here in Brooklyn!
A former historic airport where Howard Hughes and many other pilots flew notable fights, Floyd Bennett Field, gives you the opportunity to spend the night camping on its premisses. The 32 tents and nine RV parking spots at this Brooklyn park are available, but reservations are necessary.
Camping in the middle of the city with a feeling like you are miles away from it is why this activity deserves its place amongst the best things to do in Brooklyn during summer. If you don't like sleeping under the open sky, it is still a beautiful nature destination which you should visit.