Trust us, you have never been to a real speakeasy. And unless NYC's liquor laws change dramatically, you will never step into it. There is a difference between a speakeasy we know today and what it used to be. In a prohibition era, in a time when you couldn't just go to a bar and order an alcoholic beverage, first speakeasies were opened. They were quite different from the ones that exist today. Only a few knew about them and they were very well hidden. Their business was illegal so they put a good effort into hiding them. In order to get in, you needed to know where to find the entrance, what is the password, who to talk to so you find the next clue of its location and so on. This doesn't mean there aren't any best speakeasies in NYC today. Quite the opposite.
Nowadays, speakeasies have kept the original idea but in a time of social networks and modern technology, there is no way to have a bar in a hidden location. So, today's speakeasies have a well-known location, some even have one of the best locations with scenic views in NYC. They are welcoming any guest and most importantly, they have a liquor license. This doesn't diminish their value. Although you know where to find them, you still must complete a few tasks in order to get inside. Everyone needs to experience this fun and thrilling night out. We will tell which are the best speakeasies in NYC, but it is up to you whether you will manage to get in. Here are our top five picks.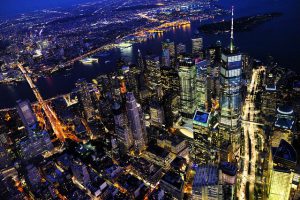 PDT – Please Don't Tell
Even though it is called like this, a lot of people have been told how to get inside this speakeasy. You need to go to Crif Dogs (a hot dog joint), and then step into a phone booth. Dial 1 and wait to hear whether they have any unoccupied table. Usually, you will have to wait, but it is worth it. If there is a table, a hostess will open the back wall of the booth. Congrats, you got inside! Here you can find comfy lounges and you can enjoy their best cocktails. Plus, they have hot dogs, if you get hungry.
Dear Irving
The interior of this speakeasy was inspired by Woody Allen's groundbreaking movie Midnight in Paris. In here you can find themed rooms and have your drinks in the one you like the most. There is the JFK room, the Abraham Lincoln room, the Marie Antoinette room, and the Scott Fitzgerald room. Every room represents a different era and their interior matches them perfectly. If you want to travel through time or to drink great cocktails, go to Dear Irving.
Angel's Share
Angel's Share is one of the most hidden places. In order to find this speakeasy, you will need to get inside the Village Yokocho. Go upstairs and find an unmarked door. This is where this classy speakeasy is. It is popular for a good reason – try its Japanese take on classic cocktails. After you taste them, you won't be sorry for waiting to enter.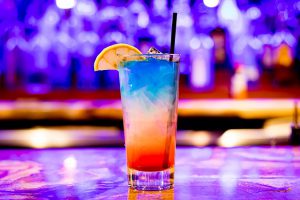 Chumley's
Want to be in a place which is dating back to the Prohibition era? Then head to Chumley's. It is one of the oldest speakeasies, but very popular and fun. Their usage of space, classic design and sophisticated cocktails can inspire all those who are planning a pub layout in NYC.  Even though it is much different from the one that opened its door a long time ago, it kept its charm. And New Yorkers love to hang out at one of the best NYC cocktail bars.
The Office NYC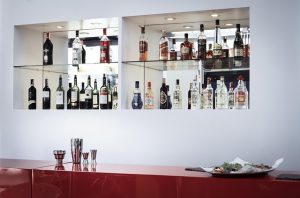 This is one of the best speakeasies in NYC and not all know how to find it. This speakeasy has one of the rarest spirits collection. The Office NYC has an exceptional cocktail program, including three vintage cocktails made of spirits from the 1960s. The food is excellent, too. Their space is elegant and luxurious, with art pieces all over the place. This decor might give you an idea of how to decorate your walls. But to do so, first, you will need fine arts movers to safely move your valuables. The Office NYC is located above Central Park, on the 35th floor.
Got inspired by best speakeasies in NYC? Host a speakeasy party!
Here's a great idea. You can organize a speakeasy party in your new NYC home! Speakeasy parties are classy and exceptional at the same time. They are something you don't see every day. And what is the best way for you to make new friends than to blow their minds with this party? Here is how to host an amazing speakeasy party everyone will talk about for a long time.
Go old school. In the spirit of a prohibition era, try to stay off the social media. Instead, make your own paper invitations. This move will be fancy, fresh and covered in a veil of mystery
Get creative with the directions. Also, keep the location of a party secret until the very last hour.
Think of a unique way to enter a place where you host your party. Remember, you can't easily get inside the best speakeasies in NYC.
Dress up time! Let's go back to 1920s, to the great jazz-era. We are talking about suits, pocket watches, fine shoes, flapper dresses. And ladies, don't forget feathered headpieces.
All that jazz. Last but not least, find the best jazz artist and show your friends your new dance moves.
For those who don't like to dance that much, playing pool is all the fun they need. It was really smart of you to trust pool table movers NYC to move it from your old home. Now that you have all you need for the most awesome event, let the party begin!