When you are moving, one of the most important parts of the process is packing, of course. You have to research other things and get informed before moving day. If you need some help with the move, and everyone does, you'll probably want to look up some cheap moving companies NYC. However, even once you've researched everything there is to research, packing still remains. When you think of all the cardboard boxes and bubble wrap that are about to invade your home, you might feel little overwhelmed and you might not know where to start. Take it step by step. First things first, you need to figure out where you can find packing supplies you need. 
Which packing supplies to get
Before you buy anything, you might want to make a list of things you'll need. You should also see which options are available. When we think about packing, the first thing we think of is cardboard boxes. And yes, they are a key part of the packing process. However, the boxes don't have to be cardboard. You have another option, and that's getting plastic boxes. If you want to use less material and avoid tape and bubble wrap, that might be the solution for you. But, if you want to get the classic cardboard boxes, you will need packing tape and bubble wrap as well. Once you've found local movers NYC, it's time to decide which packing supplies to look for.
Find free cardboard boxes
Even though moving requires a lot of expenses, there's a way to save some money when getting packing supplies. You can get free cardboard boxes at a few different places and save some money.
Office supply stores and bookstores are great places to look for free boxes. They get office supplies and books shipped in sturdy boxes, so they are guaranteed to have extra boxes they don't need.
You should consider checking out restaurants, grocery stores as well as liquor stores. Restaurants get regular deliveries of fruits, vegetables, other foods and drinks, and they all come in boxes. These items come in different types of boxes, some sturdier than others, so you can utilize them for different things. If you go to the grocery store on the day they're getting deliveries, you are likely to get the boxes for free. This is a win-win situation as you get free packing supplies and the restaurants or stores have less trash to take out.

Grocery stores are amazing places to ask for free cardboard boxes. All those fruits, vegetables and other goods get delivered in boxes you could reuse.

 More places worth checking out are your local pharmacies or drugstores. Just like with grocery stores, get there on delivery day and ask them to give you the boxes they won't be needing.
Home improvement stores are another good place to find packing supplies – boxes. They will also have a bunch of unneeded boxes lying around, which you could put to use.
If you don't have any friends who have recently moved and can lend you some boxes, you can search online. There are different forums to check out. The Freecycle Network is one of the websites where you can find people willing to give you free packing supplies.
Buying packing boxes
If for some reason, you choose to buy the boxes instead of getting them for free, there are places you could do that. If you're already spending money on buying packing supplies, you can opt for renting some plastic moving boxes. They are sturdier and more secure than the regular cardboard boxes. You can find these environmentally friendly boxes at your local moving companies or plastic moving box companies. These companies are likely to deliver the boxes to your door and pick them up afterward. They will also let you keep them for as long as you need them.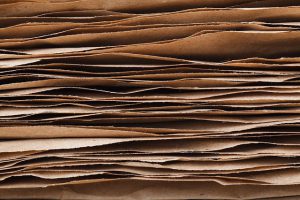 However, if you are a fan of cardboard boxes and you don't want to branch out into the world of plastic containers, there are places to buy those, too. Apart from NYC moving tips and moving companies, you can also find packing supplies online. If a moving company is helping you with the relocation, you can ask them for some cheap boxes, as well. You should also check out hardware stores, office supply stores, the post office and places like Home Depot.
Where to find other packing supplies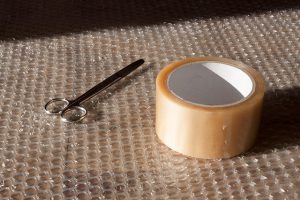 Now that you have found all the boxes you'll need, it's time to look for more packing supplies. Other packing supplies to get are bubble wrap, packing tape, and newspapers. Once you know that you'll be moving, start keeping the newspapers you buy. You'll need these for wrapping things up and protecting them from damage. Bubble wrapping your fragile items is another great way to prevent damage during transportation. Just like boxes, tape, and envelopes, you can find bubble wrap at the post office. Other places where you can get bubble wrap are the Internet, of course, as well as other stores that sell packaging material and even stationary stores. If you're in need of some printable labels that will be useful when you're categorizing your boxes, you can find some pre-made ones online, or you could make your own labels.
So, you can tell that it really isn't difficult to find packing supplies and you have quite a few options. Choose the best packing solution for you, based on your needs and budget, and start looking for supplies. If you're wondering what you'll do with all the leftover supplies after your move, you can always pass them on to someone in need or you could even get some Manhattan storage on a budget and keep them for your next relocation.