We could talk about Brooklyn for hours, and still not run out of good things to say about it. Brooklyn has been labeled as the up-and-coming neighborhood in New York, and we as experienced Big Apple Movers can agree with this statement. What makes Brooklyn so attractive are its prices, as well as its proximity to Manhattan. And, luckily, there are many possible places to buy a house in Brooklyn. Each neighborhood has something unique about it, and you will definitely find something for your likes and needs. So, let`s not waste those precious moments, but see which neighborhoods in Brooklyn are at your disposal!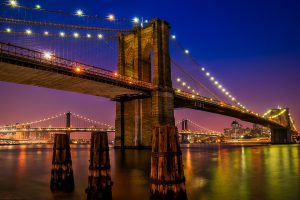 Bay Ridge – one of the cheapest places to buy a house in Brooklyn
When you think about Brooklyn, Bay Ridge will most likely not be the first neighborhood you think about. However, if you are a first-time homebuyer, we think you should. Bay Ridge is located on the outskirts of Brooklyn, which makes it geographically far away from Manhattan. It is exactly that fact that makes Bay Ridge so affordable. Even though Brooklyn is more affordable than the other NYC boroughs, the prices have still risen in the last decade. And, it is not like Bay Ridge only has to offer low prices. There are also many parks, restaurants and bars, tree-lined streets and apartment buildings. So, if you are not in the most envious financial situation, Bay Ridge is the place for you to buy a house in Brooklyn.
Sunset Park – one of the most authentic places to buy a house in Brooklyn
If your focus is on a tight-knit, family neighborhood in Brooklyn, then you should look no further. Sunset Park is just what the doctor ordered, as it is an old-school neighborhood; one that is threatening to become the most popular one in Brooklyn. Moreover, besides being tight-knit, Sunset Park is also home to many Latin Americans and Chinese communities, which makes it a culturally-rich place. And, you know what that means! Because of its ethnic diversity, Sunset Park also has some of the best, and tastiest restaurants in Brooklyn. If we were you, we would not waste one more minute. Hire the necessary moving services Brooklyn – based, and get going on your way to a perfect life in Sunset Park!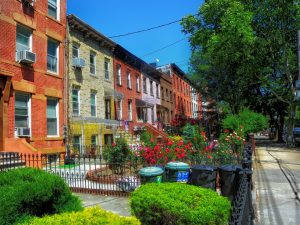 Bushwick – one of the coolest places to buy a house in Brooklyn
You might be surprised that we have named Bushwick as the coolest place in Brooklyn. However, this is not our doing, as it was Vogue magazine that gave this neighborhood that adjective. And, if you know anything about Bushwick, you will be aware that this name is well-deserved. Bushwick is home to a lot of young artists, who have found it to be more affordable than the other Brooklyn neighborhoods. And, you can imagine what so many young and aspiring artists can bring to the table. The entire neighborhood is covered in graffiti and street art, with numerous art studios.
Moreover, due to its young and energetic population, the entire neighborhood comes to life in the night hours. If you are a free-spirited person, who likes art and the small pleasures in life, look no further than Bushwick. It is the best place for you to buy a home in Brooklyn!
Crown Heights – one of the most unique places to buy a house in Brooklyn
Crown Heights has had a rocky history, however, things have been looking up since then for this unique neighborhood. And why do we refer to Crown Heights as unique? It is simple. This place represents a perfect mix between family-centric people and young crowd. In turn, this makes Crown Heights the perfect place to buy a house in Brooklyn, no matter what your age or marital situation is. There is also a large Caribbean community, as well as an Orthodox Jewish one, which only adds a special touch to Crown Heights` appeal. What else can we say? We are smitten with this neighborhood and its residents.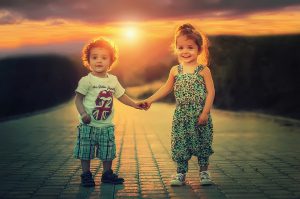 More expensive places to buy a house in Brooklyn
We understand that not everyone is in the same financial situation. Some people can afford more than others and are looking for more affluent neighborhoods in Brooklyn for their future home. Therefore, we would like to give you a few options you have if this is your situation.
Brooklyn Heights – it has been a prominent area in Brooklyn for almost a century. Sometimes referred to as Brooklyn Village, this neighborhood has rows of brownstones, plenty of churches and low-rise architecture. Moreover, the first art gallery in Brooklyn was opened right here, which only makes this neighborhood more desirable.
DUMBO – one of the most beautiful places to buy a house in Brooklyn. It features an impressive look at the rest of the city, and it is located just under the Manhattan bridge overpass, which is how DUMBO got its name in the first place.
Williamsburg – a lot of cheap fun in New York City can be found right here, in Williamsburg. Similiar to Bushwick, Williamsburg has become the first place all the young artists go to if they want to make it big in NYC. All of that talent in one places makes Williamsburg rich with many music venues and art studios.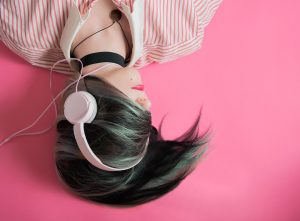 There is not a shortage of the best places to buy a house in Brooklyn. It is just a matter of finding one that will best suit your needs. Once you manage to find it, all you have to do is find and hire your movers. And, whether you need piano movers Brooklyn, pool table movers or something else, in particular, you know what to do. Start on time, as that is the key to succeeding in everything in life.