We all know how magnificent, live and vibrant New York City is. However, no one ever said that living and working in it was easy. But, life in NYC has many benefits, and that is why it is worth the struggle. If you want to live or work here, there are some things you need to know. Proper preparation will go a long way. The more information you gather about New York, the easier it will be to manage life here. It's complicated enough to find a place for living, and let alone for your business. That's why we have prepared some information about the best NYC neighborhoods for office rental. Depending on the type and the magnitude of a business you are managing, you can decide which part of NYC suits your needs the best. If nothing else, we will give you some ideas on what to consider.
What is important about NYC neighborhoods for office rental?
If you are thinking about NYC neighborhoods for office rental, you should know what to look for. Of course, if this is not your first business rodeo in the Big Apple, you probably already know what are priorities. Depending on your line of work, you know what you need, and what you don't really need. Or maybe what you don't need, but you prefer having in the office or close. Perhaps that is even a reason why you decided on commercial relocation in the first place. To have better working conditions. So this article could give you some ideas and help.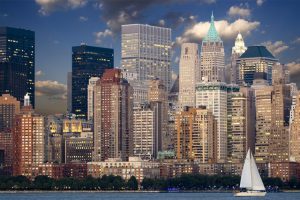 However, if you are a person who is trying to find perfect first office space in NYC for your business, we have prepared some tips to help you. If this is your first time ever starting a business, these ideas will certainly be of help. But, even if you have had your business somewhere out of New York, you should get familiar with the specific climate this city has. So, this is what is important when you are looking for NYC neighborhoods for office rental:
the location,
the size and shape,
connections,
amenities.
Even if your first choice isn't ideal, you shouldn't worry. New York City has such dynamic real estate market, that you won't have any problems finding other NYC neighborhoods for office rental.
The location
By now, you should already know the first three rules of marketing: location, location, location. This is crucial for any business. However, nowadays there are more and more businesses that work out just fine on the long distance, and you don't have to be in the center of events. If you are an IT engineer, you can probably work from your home and not miss anything out. So you should see what is best in your specific situation because there are definitely some pros and cons of working in NYC. But it is your job to figure out whether it will pay off.
Nevertheless, for other businesses, it is extremely important to be physically present on the market. Near their clients and business partners. So you should decide how close to happenings you want to be. And, also, to make sure your budget can stand that. That means that you might need to find a way to put your business in some of the best NYC neighborhoods for office rental.
Suggestions
Maybe a Midtown Manhattan or Plaza District is just what you need for your business. After all, thousands of businesses have located themselves here in the biggest business districts in the world. If you want to be in the center of a center and you can afford average rent $58-94 per square foot, call the best NYC moving company, like Big Apple Movers NYC or similar and schedule a moving date. Because these are the places for you.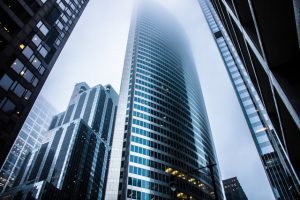 The great part is that these kinds of locations have almost everything you might need. Perfectly connected locations, with lots of connections and amenities. The only thing that can be challenging is the size. Since these are really urban areas, if you need a warehouse-type of the office, you should look for it somewhere else.
The size and shape
Again, depending on the line of work you are into, and the number of employees, you will have to play smart. Sometimes, what you need is an open-space office the size of a warehouse in order to find space for everyone and everything. In that case, you should think about offices in the City of Brooklyn. Or at the waterfront in Long Island City, for example.
Other times, you will need the space where the offices are clearly divided with walls and not just cubicles. If you are running a call center, an open space is okay. However, if you are opening a law office with your partners, it is crucial to have separate offices. And your needs can vary anywhere from an apartment with several rooms, to the size of a whole building floor. If you like elegant architecture and fashion-forward vibe, think about Soho and Tribeca as NYC neighborhoods for office rental.
Connections
If you don't have many clients visiting you, but you rather visit them or have online meetings, the connection shouldn't be your first concern. Although you should think about it because of your coworkers. That way you can place your office anywhere from Staten Island to Brooklyn and Queens, to the Bronx. And your biggest concern should be where to get free cardboard boxes NYC, for the fast relocation. Since you won't need much time deciding on one of many neighborhoods.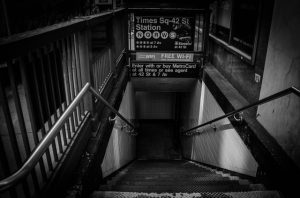 However, if your business is very client-oriented in terms of physical contact, you need to be close to them. We suggest any Manhattan neighborhood, as it is greatly connected to everything. Whether via subway or other public transport, people usually have easy access to offices located there.
Amenities
Just like with the case of connections, this part depends on whether or not you are in everyday contact with your clients and customers or not. So, it basically depends on your personal needs. If your job requires you to take clients to dinners and some fun activities, in order to get business done, there is no doubt you should choose some part of Manhattan. Maybe Columbus Circle or the Upper West Side will be perfect for your needs. Many bars, restaurants, hotels with pools and luxury spas are everywhere around you. Which can't be really said for some other parts of NYC, right?
The important thing is that there are many NYC neighborhoods for office rental that can suit your needs. So the first rule is to determine your needs and priorities, and of course your budget. After you figure those out, you will have no problem deciding on the perfect NYC neighborhood.