Having a college diploma in your hands means you've done your job well. Congratulations. Finishing one big chapter in your life, such as graduating, is a great success. Nevertheless, new chapters are opening for each new graduate to embrace. It is not an easy thing choosing the right place for living in NYC, so be prepared for different challenges. Many factors should be included in organizing your next big thing. In this article, we will try to introduce you to the best NYC neighborhoods for college grads. You might find it helpful, so let us start from the beginning.
Making a plan for moving to NYC
Moving to a new place of living is a positive change in one's life and can bring a lot of joy. You will have an opportunity to meet new people and experience the way of life in a big city such as the NYC. With plenty of advantages that the Big Apple can provide, you will have an opportunity to organize your life by your own rules. But you should be aware that relocating to a new place can also be stressful. In order to decrease the level of stress, we recommend you to make a moving plan, which is the key to good moving.
One of the most important tasks that one will have in organizing relocation is to find affordable movers. Hiring a professional moving company can save you time and relieve you of unwanted stress. You do not need additional worries, save your energy for picking the right NYC neighborhood for your post-college life.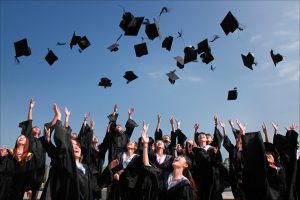 NYC and its neighborhoods
NYC is the place that never sleeps. And this is not only a phrase. With a lot of culture, religion, ethnic and language diversities, this city is offering a high-quality lifestyle and a great range of job opportunities. Lifestyle in the NYC can be expensive, nevertheless, you can always have cheap fun in NYC. A dose of exploring will show you all the possibilities and benefits of this place, especially if you are on the budget. On the other hand, graduates who are moving to NYC should be prepared for the high prices of rents.
The Big Apple probably has the highest rents in the country, due to high demand, above the average income of its inhabitants, as well as good job opportunities. With more than 250 neighborhoods in New York, picking one is a real challenge. We will give you a little insight of the best NYC neighborhoods for college grads.
Astoria, Queens- one of the best NYC neighborhoods for college grads
Astoria is one of the most affordable places for grads moving to Queens. When we are talking about the boroughs, Queens had the third- highest average asking rent. Manhattan and Brooklyn are on the first two places. The fact that Astoria has a big spectrum of housing options is something that you should have on your mind. If you are willing to live with a roommate and ready to pay around $1,900 for rent, this could be an affordable place for you. A lot of young people are living in Astoria, almost 7 percent of people are single and in their 20s, which is above the 75th percentile for NYC neighborhoods.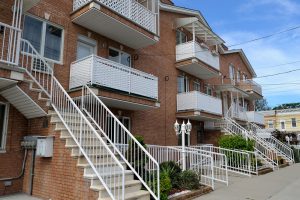 This nice neighborhood is quieter than others, for example, Manhattan, but still offering a good nightlife, restaurants, and bars. Some of the best restaurants are 30th Avenue, Broadway, and Ditmars. Another big advantage of living in this particular neighborhood is that good train connections can lead you to the Midtown in only 15-20 min. Culture and art lovers can find some of the top museums in NYC here, such as the Museum of Moving Images, The Noguchi Museum, People's Museum. Other culture sites for seeing are Socrates Sculpture Park, Kaufman Astoria Studios etc.
Bed- Stuy (Bedford- Stuyvesant), Brooklyn
This neighborhood seems to be a spot of interest in Brooklyn of many college grads in the past few years. It continues to offer reasonable rent prices and it is also a community-driven neighborhood. You can still find a room for less than $1,000 a month. The center of this place has townhouses and Brooklyn brownstones, which differ from the new developments on the edges of this neighborhood. Thinking about having fun in Bed- Stuy?  Nightlife is expanding here and can offer different places for young adults.
Bedford and Tompkins Avenues and Halsey Street are some of the nightlife hubs. There is everything that a graduate needs, from bars and restaurants to shopping places. You can get anywhere in Brooklyn from this central location by bike as the place it is an easy-biking area. For having a relaxing time there is Herbert Von King Park and Brooklyn Botanic Garden. Brooklyn is for sure one the top of the list of best NYC neighborhoods for college grads.
Murray Hill, Manhattan
Murray Hill has been rated as one of the top destinations among college grads for decades. The advantage of living in this place is that it has affordable rent prices, which are around $1800 a month. That fact puts it on the top of the list of priorities when choosing the best NYC neighborhoods for college grads. Besides that, what makes this place suitable for young grads is a central location and proximity to restaurants and bars. What parents appreciate the most is the high-rise doorman buildings, which are roommate friendly. Those buildings include amenities such as laundry and dry cleaning.
There are also buildings with health clubs, pools and parking garages. Well known Windsor Court, tall apartment houses, are usually rented by recent college graduates. The vibe of this place is unique, mostly thanks to the contributions of noted architects such as Stanford White. Nevertheless, new modern buildings are rising constantly. A Third Avenue is a place for shopping, restaurants, and bars, Lexington and Park for a residential feel. Madison, on the other hand, has an office vibe.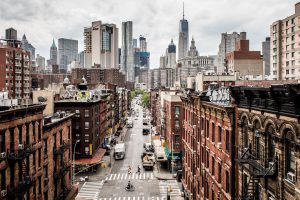 Bushwick, Brooklyn
Brooklyn is offering plenty of choices to live in, and one of them is for sure Bushwick. This place first was an industrial area, but over the years it became a very lively art and culture-oriented neighborhood. The Bushwick Collective is a world known graffiti outdoor gallery. Artwork can be found on every corner, the right place for artists and art lovers. A lot of bars, restaurants, coffee shops are located on the streets of this neighborhood.  Some of them are Roberta's, Arrogant Swine, Gallery Bar, Flowers for all occasions and many more.
If you are into a bit more artistic way of living and having fun than this is the right place for you. An array of new building options from modern condos to old-school exposed brick made Bushwick into a great place for recent grads. Prices of renting a one-bedroom apartment are around $1,900. This place can be one of the most interesting NYC neighborhoods for college grads.
East Harlem, Manhattan
East Harlem is another affordable neighborhood in Manhattan for moving of post-grads population. This place exudes diversity, as it became home to many Latino Americans. Commuters living in this neighborhood have a quick and good connection to the Midtown with very convenient means of transportation such as subway. The prices of renting a one-bedroom are around $1500-1700, in accordance with the recent research.
Even with the hard times that this place had gone through, newcomers and longtime East Harlem residents are making this place safe and comfortable. This area is full of restaurants and bars offering various cuisines. East Harlem is known for its vibrant streets with a lot of murals, street art, and community gardens. You can find here a big variety of buildings to live in, from pre-war brownstones to mid-rise post-war elevator buildings, to new luxury towers. Harlem River, parks and pools provide green space for the inhabitants, which can unite them with a nature in everyday city rush.
We have tried to introduce you to some of the best NYC neighborhoods for college grads, but it is up to you to choose the one that best suits your needs and your personality. So, start thinking about where to get free cardboard boxes and start packing your possessions for moving. NYC life is waiting for you, so don't waste your time.