Living in NYC can cost the earth if you choose, for example, some of the elite boroughs Manhattan offers to newcomers. However, if you aren't made of money, consider more acceptable and favorable solutions. In a neighborhood which is well-connected to other parts of NYC and a bit further from Midtown, you can also enjoy but at a significantly lower price. To help you choose where to live in this magnificent city, here are some of the best low-income neighborhoods in NYC. Hopefully, you'll find something appropriate for you.
Best low-income neighborhoods in NYC – Manhattan
Manhattan is the most exclusive and the most expensive NYC neighborhood.  Just a look at the prices here is enough to realize why people move to suburban neighborhoods. Even though the area is pricey, there are parts which are more affordable than others.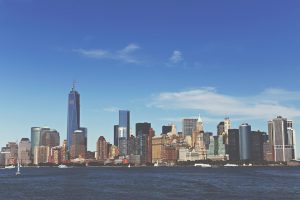 Inwood
Inwood is an excellent choice for those who have a limited budget and yet want to live in Manhattan. This is an attractive and cool neighborhood at the top of the island. Although it is irresistible due to its green spaces and quiet lifestyle, Inwood has a serious disadvantage. The commute time is considerably long, which can get on your nerves sometimes. The median rent per month here is around $1,900.
Roosevelt Island
Roosevelt Island prides itself for breathtaking views of The East River. It is a typical suburban neighborhood. Living here is comfortable and peaceful and, above all, affordable. To buy a dwelling here, you need around $800 per square foot. Not bad for a Manhattan neighborhood, is it?
Washington Heights
Here you get the best quality of life for your money. The area is well connected to other parts of the city with George Washington Bridge and New York City subway. To get a place here, you need around $820 per square foot, which isn't much for a Manhattan neighborhood. When you find what works for you, various cheap moving companies New York can help you move with ease.
Best low-income neighborhoods in NYC – Brooklyn
Brooklyn is the most populated NYC borough. It has all one needs for a decent life – enough job opportunities, schools, colleges and universities, health centers, etc. Furthermore, there are sports facilities and cultural events you can choose from. Does it surprise you that growth in prices is expected soon? Jump at the chance while you still can.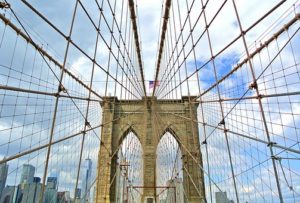 Windsor Terrace
Prices here are significantly lower when compared to other Brooklyn neighborhoods. If you expect to find some exciting nightlife and exclusive, fashionable stores here, you'll be disappointed. The life here is quiet and simple. There is a farmers' market where you can find some cheap but fresh fruit and vegetables. Also, if you like cycling, you'll enjoy bike-friendly streets in Windsor Terrace. This is one of those quiet neighborhoods in Brooklyn worth settling in and one of the best low-income neighborhoods in NYC as well.
Crown Heights
This is an affordable neighborhood in the vicinity of Brooklyn hotspots. To find a place here, you need around $2,300 per month. However, the chances are that Crown Heights won't be affordable for long. Lots of people are starting to realize its potentials due to the excellent location, numerous stores, restaurants, and exciting nightlife. Consequently, the prices are rising, so check it out on time.
Bay Ridge
Although this isn't one of the most accessible Brooklyn neighborhoods, it has something else to offer to its citizens to compensate for this disadvantage. Firstly, the views of the harbor are breathtaking. Secondly, if you want to go shopping, there are enough shops to find all you need. Then, the prices are affordable. Finally, lots of restaurants enable you to try various cuisines whenever you want. Could you wish for more from one of the best low-income neighborhoods in NYC?
Best low-income neighborhoods in NYC – The Bronx
This is the northernmost NYC borough whose popularity has been growing since the 1990s. Choosing one of its neighborhoods is, by all means, one of the ways to save money in the Big Apple. Here is our list of those you might consider.
Kingsbridge
Kingsbridge doesn't offer many exciting opportunities, but it is well-connected to other parts of NYC, so it won't cause you much trouble to get wherever you want. The usual laid-back attitude to life has been changing and the area is getting some of the hustle and bustle of modern areas. The reason for this is the fact that more and more young people are choosing Kingsbridge as their home. The median rent here is around $1,900.
Bedford Park
This is among the best low-income neighborhoods in NYC because you can get a one or two-bedroom apartment for slightly over $200,000. On the other hand, the commute time causes serious headaches to the people living here. It takes almost 45 minutes to get to Midtown and that's a great lot, isn't it?
Concourse
Concourse prides itself in the Yankee Stadium. It is very similar to Upper Manhattan, but the prices are significantly lower. Houses are cheap, but they are rarely found on the market. So, you will have to live in an apartment. Understandably, considering cheap storage solutions in New York City is a must in this case.  A co-op with one bedroom here will cost you around $230,000.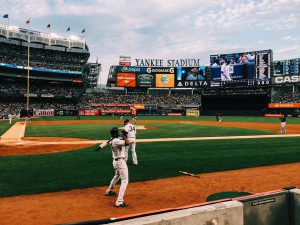 Best low-income neighborhoods in NYC – Queens
Queens is the largest NYC borough and the choice of most newcomers. Some of the best low-income neighborhoods in NYC are situated here.
Forest Hills
This decent neighborhood with satisfying amenities for its residents is considered to be one of the safest neighborhoods in NYC. The median rent here is around $2,000 per month. Also, if you are interested in buying your own place, a one bedroom condo here costs around $600,000. Apply some of the tips for moving into a smaller apartment and enjoy.
Ridgewood
Ridgewood is a perfect mixture of old and new that appeals to everybody, especially those creative ones. Living here is peaceful, but yet lively and authentic. The median rent is around $2,500.
Woodhaven
Woodhaven is perfect for nature lovers. It prides itself in Forest Park which covers the area of more than 500 acres. Furthermore, multifamily typically suburban homes here cost around $600,000, which is still a favorable price. Urban and suburban at the same time, Woodhaven may be the right choice.
Best low-income neighborhoods in NYC – Staten Island
This is the least populated NYC borough, but yet worth considering as your future home.  Here is our suggestion.
St George
This is one of the most charming and the best low-income neighborhoods in NYC. There are lots of fascinating buildings belonging to various architectural styles. Unsurprisingly, culture lovers adore this neighborhood. The commute time here is considerably long, though. However, if you use it for a relaxing activity, such as reading a book or newspapers, listening to music, meditating or simply observing the city while on the ferry, this may not be an utterly negative experience. The median rent here is around $2,300.