Raising a family is affected by many factors. Apart from a good relationship between family members, the location of your home is also very important. And if we add the facts that average American families move a lot, for many different reasons, it is important to know what is the best place to live. That's why parents who are planning to move need to think about the best place to raise their kids. To make things easier, we offer you the list of the best East Coast cities for families and some tips on how to choose one for you.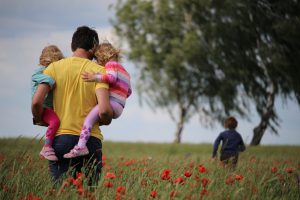 How to choose a family-friendly city and what to look for?
Looking for a place to live when having family shifts the focus to other things, rather than just fulfilling your personal wishes. Finding a family-friendly city and a neighborhood means you need to find a place that is safe, has a good school nearby, as well as parks and playgrounds, but also be convenient for you to live there and commute every day. When finding the best East Coast cities for families, and the right neighborhood, you need to look for several signs. Here are some of them:
Kid-friendly facilities – you don't want travel to a different city or neighborhood for a good-quality playground, yard with soccer fields, etc. You need to have that close to your home.
Friendly neighbors and children on the streets – when choosing the neighborhood for your family, you need to go around and explore. A good sign is kids running around and playing, and friendly neighbors happy to meet new people.
Schools and kindergartens – having a good-quality school or a kindergarten nearby is a must. Look for them around the city you like and see if you can find a home close. That's how you will save some time on driving your kids to school every day. A family-friendly city should have schools with good graduation rates and an overall high school-quality.
Safety – a kid-friendly environment has to be safe. Find out about the crime rates in a particular area on websites that track crime rates.
How affordable are homes – a good, kid-friendly city need to have a good balance between prices of homes and earnings of its residents. So house affordability is one of the main factors for a city to be kid-friendly.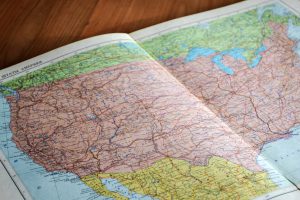 What are the best East Coast cities for families?
Considering all the factors mentioned above, here are some cities that are popular among young families with kids, and the most common choice when moving.
Johns Creek, GA
This little city is one of the best cities for families for a long time. According to all the factors, it is a great place to raise a family. Even though there aren't many school choices, the ones that exist there have very high ratings. There are many festivals celebrated by the residents, and also many family-friendly restaurants. Johns Creek is also famous for golf courses, which are a big advantage for families that enjoy this outdoor sport.
Boston, MA
The city of Boston has a low unemployment rate and it has a good range of schools that you can choose from. You can enjoy weekends at almost 2100 acres of parks and clean spaces, as well as many family-friendly restaurants. Some of the best hospitals are located right here, in Boston. There is also the New England Aquarium and different zoos where your kids can enjoy with animals. That's why this city is on the list of the best East Coast cities for families.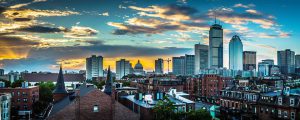 Allentown, Pennsylvania
Allentown is a great place to raise your family. It has a lot of good-quality schools you can choose from. It offers a lot of parks, recreation, and sports centers where you can enjoy weekends with your kids. There are great museums like America on Wheels, a sure fun time with your family, and Da Vinci Science center where your kids can develop their imagination and creativity.
Richmond, Virginia
This city in Virginia is famous for private schools but also for being a city of art and history. The places you can visit are the Science museum of Virginia, the Museum of Fine Arts, the Ada Gallery. There are some spots of nature like several gardens, Lewis Ginter botanical garden, etc.
Worcester, Massachusetts
This city is one of the best East Coast cities for families because it offers a lot of natural places for days out. You can go and have a picnic or go hiking with your kids around Worcester's parks like Boyton Park, and places like East Side Trail, Cascades Park etc. You can also visit the Ecotarium and learn something about animals and nature, or Worcester Historical Museum for a step back in time.
How to move with kids?
After going through the list of the best East Coast cities for families and choosing the one for you, it is the time for moving. Moving process is stressful even if you don't have kids. With children, however, it is a bit more complicated and can be really overwhelming. So you can reduce the stress level a bit by choosing one of the best home moving professionals in Brooklyn, and let them handle the moving process. But there are some things you need to do by yourself. Here is some advice when moving with kids:
start early and prepare the kids for the big step – early preparation is the key to success. Let your kid now that you are moving in advance since they need to adapt to the situation. Depending on the age, they may even have some friends they need to say goodbye to. Therefore, be sure to handle that situation properly.
involve kids in packing – let your kids participate in the packing process. They can pack their toys and books.  In this way, they can feel they are the important part of this huge family event.
make it fun – if your kids go to school, they probably need to say goodbye to their old classmates and friends. Make it fun by organizing a party before you leave.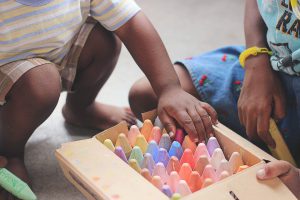 Finally, it's the time to move forward. Choose one of the best East Coast cities for families that work best for you and where you will feel the most comfortable. Remember, kids adapt to new situations easily, so you shouldn't worry about that. Organize the move by letting the Big Apple Movers NYC handle the biggest part of the process and enjoy your new adventure!