Leaving New York is never an easy thing to do. Especially if you spent a lot of years there and got accustomed to the lifestyle it demands. However, many people decide to Leave NYC for many different reasons. It is true that NYC is a city that never sleeps and it is a special place to live in. That's why sometimes it is hard to imagine that there are other cities and options that can replace NYC. The nightlife, people, food choices – is it possible to find that somewhere else? It is, trust us! In this article, we offer you the best cities for ex-New Yorkers.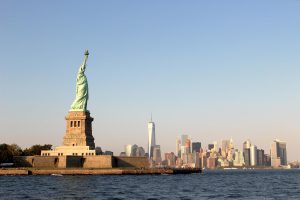 Reasons to leave NYC
Even though many people adore this city and can't think of any reason to leave NYC – there are some things that make other people flee to another city. Here are the common reasons why people move from NYC for good.
Reduce the costs
It is true that New York City offers a lot – but all that comes at a high price. Living on a budget is possible, but many people can't do that for a longer period of time. That's why after some time living in NYC some people realize it is too expensive, especially if they plan or have a family. If you are moving with your family, check our list of the best East Coast cities for families.
Live Comfortably
If you are tired of small apartments, busy streets and concrete all around, leaving New York is probably a good idea. Many people leave New York to get more comfortable in their everyday life. This includes bigger gardens, pets, slower life, silence.
Job
Relocating your work and offices is one of the reasons to leave NYC. You may be expanding your business, or just moving your offices to another city. Either way, work sometimes make people move to and from NYC. If you are moving your offices, you can get huge help from office moving experts in New York.
What are the best cities for ex-New Yorkers?
Choosing another city when moving from New York City solely depends on the purpose of your move. It also depends on who are you moving with – alone, with your girlfriend/boyfriend, or a big family. That's why you need to decide what you expect from the new place and what are your needs. However, here are some cities that are the top choices for ex-New Yorkers.
Seattle, Washington
This city should be one of the top choices among the best cities for ex-New Yorkers. It has high migration rate in the last couple of years and a stronger and stronger job market. Even though it is very attractive for work, it is also one of the top choices for people who like to enjoy a good cup of coffee on a gloomy day. One of the most popular and successful companies like Amazon, Microsoft, Starbucks,etc. have their headquarters exactly here. Apart from being quite affordable, Seattle also offers a lot of nature spots you can enjoy on your days off.
Minneapolis, Minnesota
Even though Minneapolis might not be the first city that comes to mind when moving from New York City, it is definitely a city you should consider. You are not going to miss the entertainment and culture scene of NYC here, because the situation is fairly similar. Many theatres, restaurants, bars will make you feel that NYC vibe, but at a lower price.
Austin, Texas
The reason why Austin is one of the best cities for ex-New Yorkers is that it is a lively city. Similar to New York City, something is always happening here and that's why people love it. Another reason is the weather – it is great and warm, almost all the time. The rents are around $1500 which makes it more affordable than NYC.
Cincinnati, Ohio
This one offers rents at a little bit higher prices than in Austin. However, the median rental price of around $2000 is still lower than some places in NYC. This city also has a lively community and many interesting places to visit. Cincinnati is also great for work – it is placed in top ten US cities good bor jobs.
Tampa, Florida
This city is the second largest metro area in Florida. It offers a lot of interesting and historic neighborhoods to choose from. The main industries in Tampa include finance, shipping, and healthcare. This city is quite inexpensive compared to other cities in the USA, and you will pay a reasonable price for quite a spacious home.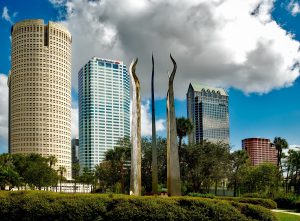 Nashville, Tennessee
A place that is lively all the time, with different restaurants, bars, and other music places. It is also a fast-growing city that has a great location and an international airport. Even though it is considered to be a music city, there are also many other great opportunities in Nashville. The average salary goes over $50000, with a couple of famous companies having their headquarters here.
Long Beach, California
If you would like to move from the concrete jungle of New York to a small, friendly city, we've got something for you. Long Beach is one of the best cities for ex-New Yorkers who would like to enjoy life in a relaxed and calm way. This coastal city is perfect for kids as well, it is very safe and family-friendly. Moreover, bike lovers adore this city because they can enjoy long bike lanes along the beach.
Moving from New York? Here's how to do it!
We've helped you with a couple of choices when it comes to choosing a city for the after-New York life. As we mentioned, you should choose your new home according to your needs and expectations, as well as financial situation. After you have chosen your new city, it is left for you to move. We advise hiring the professional moving company to help you with their moving, packing and storage services. This way you will leave New York without any problems and enjoy your new home!