When looking for a new apartment in Manhattan you might get confused by all the possibilities. At one point you will ask yourself low-rise or high rise apartments. We know that making this choice is not an easy job. In this article, we will show you the benefits of high-rise Manhattan apartments. We hope we make your decision on where to move a bit easier and less time consuming so you have more time for yourself.
What is a high-rise building
Well from pure real estate point of view it is a building taller than 75 feet. Laws make elevators mandatory for building that are four floors or taller. Buildings taller than seven floors must have a firefighting system, which means these buildings are overall safer than the smaller buildings. In case that the soil is prone to earthquakes, or the whole region is, the building also needs to have a resistant structure. The view that we already mentioned and elevators which smaller buildings don't have are benefits of high-rise Manhattan apartments. There is also the natural ventilation, more fresh air due to the distance from the street pollution.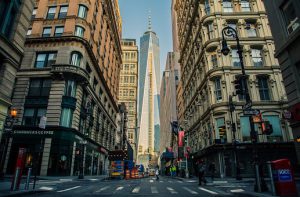 The view
One of the first things that will make a person want such apartment is the view. We don't blame them the view you get from high-rise Manhattan apartments is stunning. No matter if it's the fifth floor of the eleventh floor, there is something amazing in going to your balcony and seeing all the beauty New York City has to offer. During any time of the year, there will be something interesting to see, from your own home. Such a view is priceless and is one of the biggest benefits of high-rise apartments.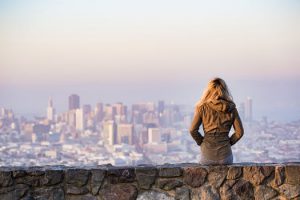 Amenities
Residents of most high-rise buildings have access to amenities. These range from swimming pools, gyms, game rooms, or much more. The best part is you don't have to do any of the expensive and time-consuming maintenance that goes with such rooms. While living in a house you will either need to find a gym or such places or build. In apartments, it is all close and cheap. Some of these are even free which will save you some money. If you own a car in Manhattan you know the struggle which is finding a parking spot. Not to worry most of the high-rise buildings got you covered. Underground parking is common in such buildings. While having a spot reserved for you there will be no need to compete with other people for parking. Such underground garages will provide protection from the elements for your car.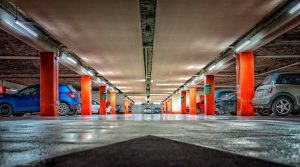 Safety of an apartment
Any high-rise building has safety systems. A benefit of living in a high-rise building is that people will invest in the safety of the residents of such buildings. While you live in a house you will have to spend much money on security systems. There is a large difference between living in a house away from other people and an apartment close to other families. Your neighbors are close to you and your family and will help in emergencies. They might call the authorities if they see something suspicious like smoke or someone tries to break in. And as mentioned above all the tall buildings have a firefighting system in place so you can be safer in case a fire breaks out in the building.
Health benefits of high-rise Manhattan apartments
During 2013 a study concluded that people on the lowest floors have higher mortality rates from all causes. Cardiovascular and respiratory risks are lower the higher the floor that resident lives in. There are many factors that come in here but the biggest one is the quality of air. People on the lower floors are exposed to high level of exhaust, either from the garages or street level traffic. While the high-rise Manhattan apartments have natural ventilation, and better quality of air because of all those gasses and reach them as easily as on the ground floor.
On-site management
This is a great benefit of high-rise apartments. It is not hard to find the staff maintaining the building, cleaning the elevators, or making sure all the floors are clean. Not to forget most such buildings have a janitor that will help you with the repairs you might need. With this, you don't have to worry about maintenance ever again. And if you need some help with stocking stuff as well as relocation services you need to look for Brooklyn movers and storage, they are the best. You can just sit back and see all that responsibility just going away, and enjoy your new found free time.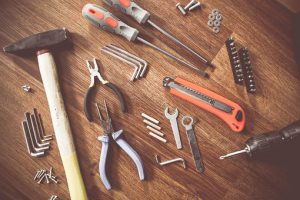 Size of an apartment
Well, there is a big difference in the size of an apartment and a house. While you live in a house you need to take care of a much bigger space. That can be really inconvenient and time-consuming. While when you move to a high-rise apartment you need to downsize. Most people see that as a bad thing but you will finally throw away something you never use, and cleaning the house will be that easier. While moving all your things don't forget to ask for professional help. Especially if you are moving something really heavy and big like pianos, there are many piano movers in NYC.
The benefits of high-rise Manhattan apartments are numerous, it would be impossible to count them all. The view, health benefits, management, safety are just a few that are the biggest and mustn't be overlooked. The decision to move to a high-rise apartment can be a difficult one. We wish we made this decision a bit easier and made your confusion on where to move go away.