The whole world is already aware of the fact that NYC is an impressive place. The Big Apple gives you opportunities for just about anything – from landing your dream to becoming the world's highest paid fashion model, nothing is impossible if you try hard enough. However, while living in NYC does come with plenty of advantages, it also has its fair share of downsides. Business people have been calling top office movers NYC, requesting that they have their office moved outside of the city. But what could be so good about having an office outside NYC and why is it becoming so popular? That is a question we'll try to answer.
Let's start with the most obvious one – it's cheaper!
You don't have to be living in New York City to know that this is an expensive place. And Manhattan, as the heart and soul of the city, is the most expensive part. People that decided that having an office outside NYC would be beneficial, have been able to significantly cut down their costs. In fact, even moving from Manhattan to some other more affordable NYC borough can make a significant impact on your budget.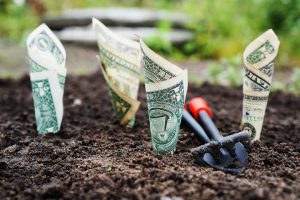 So, what is it exactly that costs less after moving from New York to some other city from NYC? Everything! Starting with rent prices, which will be your number one expense, to food and utilities, you will find yourself spending maybe even half as much as you did while living and working in the Big Apple. Even moving companies prices are more affordable outside of NYC, so there really is no end to how much money you can save. In case your wallet could use a little boost, consider renting office space outside of NYC. 
You can get a much bigger office for the same amount of money
Everything and everyone is crowded in New York. Because the apartments in the Big Apple are so pricey, people are forced to find roommates. And anyone who has ever had one knows that there are a lot of roommate problems you are bound to have. The same goes for office space. Business owners and freelancers are often forced to rent office space they will share with other people. Well, good news – having an office outside NYC means that these types of trouble are a thing of the past! For the same amount of money you would spend on an office space shared with five other people, you can get a decent-sized office in some other city. And you will have it all to yourself. A person could quickly get used to that.
Having an office outside NYC means being more relaxed
It can't be denied that the entire world has significantly changed. Today, we live a fast-paced life that comes with a lot of consequences. But no other city in the world has a life as fast as the one in NYC. People are always in a rush to get places, not having a moment to stop and relax. When living like this for many years, you become nervous, stressed-out and anxious. That is one of the main reasons why people are deciding to relocate their offices outside NYC.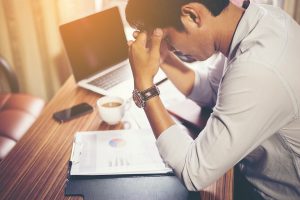 As reliable and reputable movers in NYC, our heart belongs to the Big Apple. But not even we can deny that life here is stressful. Once you relocate your office and unavoidably your life, you will find yourself with a lot more free time on your hands. This leisure time will give you a chance to finally indulge in your hobbies. Hobbies will make you fall in love with life and be more productive at your work. Being more productive at your work will increase your profit and your earnings. It's amazing how one thing leads to another, don't you think?
In case you want to stay in NYC, there is a solution…
You can consider working from home. Of course, not every company or business will allow this option. But, if you are a business owner yourself, then this is a viable option. Sure, having an office outside NYC is good, but nothing beats having an office inside your home. You are probably already aware of all the benefits that would come with having an in-home office. But, let's refresh your memory just in case.
By having an in-home office, you get to balance your work life and your private life, since you will always be there for your family.
You can skip the commute which can sometimes be grueling. Instead, your office will be just a few doors down.
Also, you get to take a break whenever you want or need, and you can create your own work schedule.
Finally, you don't have to pay two rents if your home is also your office.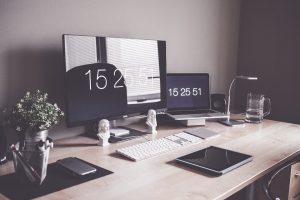 On the other hand, working from home can also have its negative sides. For starters, you will be tempted to take a break every hour or so, and see what's on the TV. You will be distracted, which will decrease your productivity. So, if you think you are an easily distracted person, rethink whether this is a good option for you. 
Will you love having an office outside NYC?
You most certainly will! Having an office outside NYC has the potential to be the best change you have ever made. So, in case you need to relocate your home along with your office, call up residential movers NYC and let them take you to your new life. An exciting new world in a new city awaits, and you shouldn't be scared to take a leap of faith. Who knows how many good opportunities await?