So you are planning to move to NYC. This is a great decision because you will have a lot of job opportunities and you will find yourself in the center of the world. When deciding what borough to move to, we would suggest Brooklyn, since it is becoming a very popular moving destination. So hire the best Brooklyn moving and storage services you can find and start your relocation. Brooklyn has a lot of interesting parts to choose from.We are going to suggest Bay Ridge, a great area in Brooklyn. We are going to discuss the benefits of moving to Bay Ridge. You will be able to get a lot of information about the history, current situation and housing prices in this area. So if you are relocating and moving boxes in Brooklyn choose this chili pepper shaped area because it is a great place to live.

What to know if you are moving to Bay Ridge
The first thing we are going to discuss is the location and history of this area. So if you are moving to Bay Ridge you should know that it is located in the southwest part of Brooklyn. It is shaped like a chili pepper, as the locals like to say. It borders the Sunset Park to the north, the Verrazano-Narrows Bridge to the south, Dyker Heights to the east and the Narrows to the west.
Bay Ridge is a melting pot with an interesting history
Bay Ridge was first settled by the Dutch farmers in the 17th century. There was a huge wave of immigrants coming here in the 19th and 20th centuries because they were looking for the American Dream. They especially came from Norway, Ireland, and Italy, with the Norwegians being predominant. Today Bay Ridge is a melting pot of diverse nationalities. Today there are people of Irish, Italian Russian, Polish and Chinese Descent. There is a big Middle Eastern community living here. There is the highest number of Arab speakers in Brooklyn living in Bay Ridge.
Bay Ridge is affordable
Bay Ridge is one of the most affordable areas of Brooklyn. The number of people moving here from pricier areas like Brooklyn Heights, Park Slope, and Manhattan is increasing. Moving cost NYC dictates, as well as living cost can be high, but Bay Ridge is extra affordable. The housing prices are quite reasonable. Because of its location, you can expect a longer commute, but this is the reason the prices are lower.You are going to save money on rent or lodging.
You can find a fantastic family home with 3 bedrooms and 3 bathrooms for $749,000. The average housing price in 2017 was $725,823.
There is a one bedroom co-op that you can get for 189,000%. If you opt for a bridge view one bedroom co-op its gonna cost you $275,000. A three bedroom co-op on Shore Road would cost you $629,000 after moving to Bay Ridge.
Condos have an average price of between $400,000 and $700,000.
When it comes to renting you can get a studio from $1,250 to $1,450 a month. One-bedrooms would cost you from $1,300 to $1,800 and two-bedrooms from  $2,000 to $2,850.
The commute in Bay Ridge
The train you can use in Bay Ridge is the R train. It will take you an hour to reach Midtown. You will get to Union Square in about 40 minutes. You can also use two express buses  X27 and X37. They can take you to Manhattan in about 30 to 45 minutes. In addition, there is a South Brooklyn route launched by NYC Ferry. Bay Ridge is one of the stops.
Grocery shopping will be an organic paradise
There are many grocery stores and supermarkets you can find here. When it comes to big chain stores you can find Foodtown, Key Food, and Met Food. There are many smaller local stores as well. For healthy and organic food lovers there is Brooklyn Market at 8102 Third Ave. You can find organic, gluten-free and vegan-friendly produce. Since Bay Ridge is a melting pot you can enjoy ethnic cuisine.You can find authentic Italian gourmet food at A.L.C. Italian Grocery, at 8613 Third Ave. In addition, New Athens Market is a great  Greek shop at 8316 Third Ave.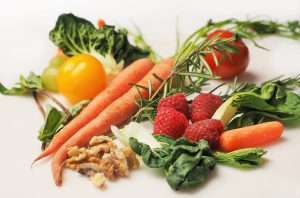 Places in Bay Ridge the locals swear by
There are some places in Bay Ridge you just have to visit. These are some of the restaurants and cafes the locals swear by. The first place they mention is a taco joint called Ho'Brah. The food here is a combination of Hawaiian and Mexican cuisine. You can also enjoy some Miami style cocktails. Its located at 8618 3rd Ave, Brooklyn.
Cebu at 8801 3rd Avenue
Cebu Bar and Bistro is a great place for a daytime brunch or a nighttime candle dinner. It is a little bit more expensive than some other places.However, the atmosphere and a perfect interior are worth it. The locals recommend sipping on their perfect sangria with every meal.
Lock Yard at 9221 5th Avenue
Lock Yard is a famous brewery. It was opened in 2013 on a place owned by a locksmith. It is a bohemian place with a wonderful, almost magical garden people really enjoy. You could call it a hipster paradise. It has a wonderful choice of beers.
Paneantico at 9124 3rd Avenue
This sandwich shop and bakery is a small part of Italy in Bay Ridge. You will get to try an authentic and delicious Italian food.
Caffe Cafe at 8401 3rd Avenue
The local call this cafe their own version of City Perk because it has that kind of a charm. Moreover, after moving to Bay Ridge this will be your coffee and chat oasis.
Omonia Cafe at 7612 3rd Avenue
How about trying the best Greek sweets ever after moving to Bay Ridge? Try some European style coffee, Greek sweets, and Mediterranean dishes and just relax. The recommendation is a baklava cheesecake that will blow your mind.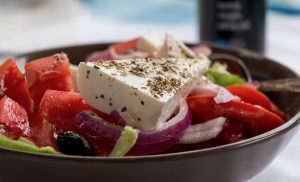 The Wicked Monk at 9510 3rd Avenue
The Wicked Monk is an interesting bar. This bar looks like a Gothic chapel. You can watch sports games here. Moreover, it has bands and live music and when tables are cleared it becomes a dance arena.
Moving to Bay Ridge is a great idea if you want to live in NYC at an affordable price.If you like experiencing different cultures, cuisines, and influences this melting pot is the right place for you.