Are you moving to New York City? Ready to start apartment hunting, or feeling anxious about your prospects? Maybe you are just tired of living in the suburbs and think it's time to enjoy the city life up-close and personal? Well, worry not! In this guide, we will go over some steps you need to take when going on apartment hunting in New York City.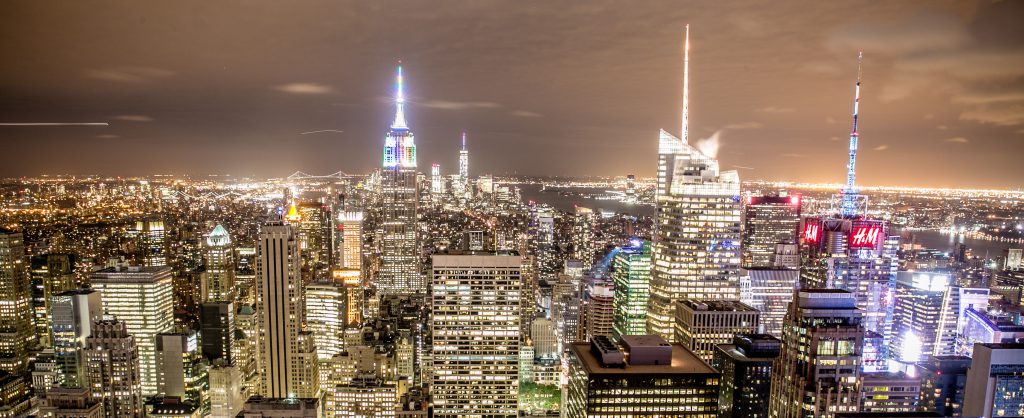 Think of the Cost when Apartment Hunting
The first thing you need to think about is, of course, the cost. There are a number of things to consider when evaluating the cost of the NYC Housing of your dreams.
It's no wonder one of the main mottos of realtors is location, location, location. There are five boroughs in New York City – Manhattan, Brooklyn, Queens, Staten Island and the Bronx. All the boroughs consist of multiple neighborhoods. Research online which borough offers the best apartment costs for you. The monthly rent of an apartment is usually less on the brink of a neighborhood.
But beware! Some landlords will claim their apartment is in a different neighborhood to jack up the price. Make sure you google the place to check it first. You can also use Google Street view tool to see the condition of the building as well. A real-estate agent Sarah Beth Hills also has a creative advice – if there's an apartment you like, visit the local laundromat during the night. Stay there for fifteen minutes and look at the people. That will be the representative sample of the neighborhood you're thinking about.
Money
When it comes to actually talking money, there's one great tip to remember – negotiate. Whether you are buying or renting, do not be afraid to negotiate the price.
If you are, however, only renting, a good timing would be wintertime. Apartments usually go for $100 cheaper from November to March. It is a drab weather to do it, but it might be worth the cost.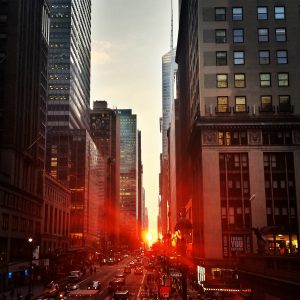 When it comes to the actual number, make sure the yearly rent is no more than one-third of your annual income. Apartments in New York can be expensive, but let this be your main guideline. Also, a lot of landlords will require your gross income to be forty times the monthly rent. If you do not meet this requirement, most of the landlords will ask for guarantors. These are the people who guarantee you will pay (or that they will pay if you fail), but their income needs to be 80 times the monthly rent. It's also good if they live in the tri-state area. The New York Times explains it all here.
Just so you know what you're working with, the monthly median rent in Manhattan is $3,500. Queens and Brooklyn are a bit cheaper, though, with their monthly median rent falling somewhere around $2,800.
Think of Convenience when Apartment Hunting
So you meet the requirements set upon you by the cost of the apartment. The next thing to think about is whether this apartment is a good fit for you.
Think about why you're moving to New York. Is it because of busy, bustling city nightlife? Or are you moving for work? Would you prefer to go out to dinners and clubs, or a quiet night at home? Various neighborhoods offer various things to see and do, so choose carefully.
The next thing is transportation. If you're moving to New York for school or job, think about the commute time. Sometimes, traffic in New York can get very slow, and the commutes can take a long time – even if you're traveling by bike. WNYC has a great commute map here.
There's another rule of the thumb to remember when apartment hunting in New York. No matter how close or far you live from your job, you should do your laundry and get your food even closer. Check where local banks, laundromats, and restaurants or food stalls are. You should also think about shopping malls or convenience stores. If your new apartment is close to your job and school as well – even better!
Documents you'll Need when Apartment Hunting
Once you have found an apartment you want – you need to move quickly. Apartment hunting in New York is a competitive sport, and if you're not ready, someone might steal the perfect place right under your nose.
Here's a list of documents you need to have with you when you go on apartment hunting:
Some form of an ID – a passport or a driver's license.
The letter of employment or the letter of acceptance for college.
Copies of pay stubs and bank assessments.
A reference letter from your previous landlord.
Recent tax return(s) (from a year or two ago).
You should also run a credit check, just in case. The landlords usually do that themselves, but better make sure you don't have some staggering secrets lurking for you there.
Securing the perfect New York City apartment
If you have succeeded in snatching your apartment, applications are due. Read carefully every paper a few times before you sign anything. Also, prepare cash for the first month and last month's rent, and a security deposit. The deposit landlords ask for is usually the monthly rent's worth. Some or all of these will be asked from you once you sign a contract with the landlord. A broker's fee might also be included in the price.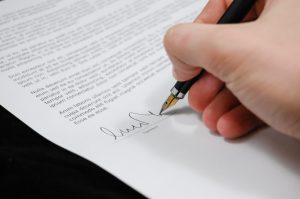 Make sure the management company is offering any concessions, like a free month's rent as well. If they ask you for money in advance (often called the good faith deposit), you need to ask for a real-estate license. All realtors need to carry one in their wallets, and this is how you can differentiate between the real ones and the scammers.
Finally, you will need to find some good, professional movers in New York City. They will help you with settling in, but they might also have some great advice on finding the perfect place to live, as well as how to properly pack for your new, great New York City adventure. Good luck!