Calling a house a home doesn't always come easy. It is the place where you spend most of your day in, and of course, you want it to feel comfortable. Once you move to a new house, you'll probably get super excited about getting to plan out its design. However, most people tend to focus mainly on the interior. That is understandable – you don't really look at the exterior of your house much. On the other hand, that's all many people see! Especially the neighbors that live around you. So, it is important to take care of your "outside look" as well. Boosting your home's curb appeal doesn't always have to happen before you sell a house! By making your home seem nicer, it will give your neighbors a better first impression about you.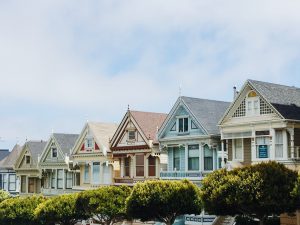 1. Boosting your home's curb appeal is easily done by pressure washing
If you're looking to save some cash, you're no stranger to various tricks. For instance, you might have found a bunch of free cardboard boxes NYC for your relocation to save a few dollars. That's great! Boosting your home's curb appeal doesn't have to break your bank. Just pressure washing will do so much good! On the plus side, it will usually be anywhere between $80 to $200. Clean driveways and sideways really freshen up the exterior.
2. Make sure your lawn looks amazing
A green lawn will make anyone turn their eyes to your house. Contrary to popular opinion, taking care of your front lawn isn't that expensive! Just by mowing it regularly, taking the weeds out and making sure it's not dry, you've done 90% of the job. If you are moving to a warm climate, then you might want to consider artificial turf or shrub beds. Either way, a green lawn will make your house seem much more like a home!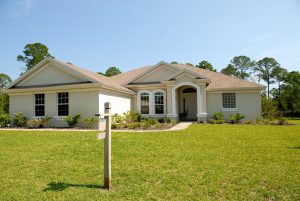 3. Symmetry is your best friend when boosting your home's curb appeal
This is something that not many people mention. But, when you really think about it, symmetrical patterns really make a house more pleasing to look at. You can achieve this by putting plants or wall lights on both sides of your front door. Make sure to plant flower beds that are suitable for your climate! Also, you can consider getting ceramic pots instead of plastic ones. They aren't much more expensive but will make your house seem luxurious.
4. Paint your front and garage door
Grab a paintbrush and a bucket of paint and get to it! This simple DIY project will make your house pop in the neighborhood. If you're brave and really want to stand out, don't be afraid to pick the brighter colors! There are things that need careful consideration when it comes to your home, such as a moving price you are getting from your movers. Picking paint for your front door isn't one of them! It's only a $75 project which will contribute to boosting your home's curb appeal.