So, after moving to New York, one of the first things you'll probably do when you finish unpacking is some shopping. Sure enough, the seasons in the Big Apple demand a number of combinations of clothing for both warm and cold weather. Also, after a few weeks in NYC, expect to find out that you may need some more things. It could simply be some more plates or cutlery, or, on the other hand, some cosmetics or furniture. Regardless, after moving to New York is the time to save money, as the costs of moving to the Big Apple can be very high. To help you out with your choice of shops we've assembled a short list of places where affordable shopping in NYC is available.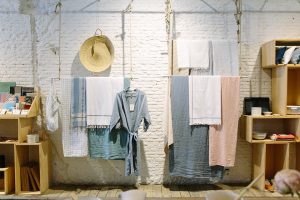 There are plenty of shops where you can buy cheap clothing in NYC after your move
We all know that before any move comes the great wardrobe purge. You've probably gone through your clothing more than once, deliberating and donating. Alas, only to return the item back into the 'Yes' pile a moment later. However, when packing for your move to NYC, some clothes are bound to be unnecessary. And, especially if you're coming from the south, like moving from Florida to New York, you will need some warmer clothes for the winter. Here is where these few clothing stores come in handy.
Affordable shopping in NYC for the ladies starts with Bash & Bow
If boutiques are your thing, this is the perfect spot. Bash & Bow is located in Gramercy, Manhattan, and is a definite favorite for the locals. The stylish store combines the vintage feel of boutique shopping with the modern products every New Yorker needs. Here, you can find a variety of clothing to wear during all seasons as you're getting used to the NYC climate after the move. And, if you want to get to know your new neighbors easily, there are plenty of unique gifts to buy in this store. Be sure to check out their working hours on the Bash & Bow website and enjoy the inexpensive shopping Big Apple has to offer to the fullest.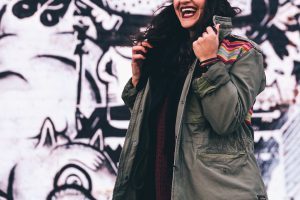 If you're looking for a way to give back to the community while shopping, check out Housing Works Thrift Store
You've always wanted to be involved with charity, but, you simply don't have the money to do so? No worries. Housing Works Thrift Stores are a perfect chance for both affordable shopping in NYC and being generous at the same time. We'd definitely include this store into our after moving to NYC tips. Not only will you be able to take your pick of the selection of eclectic clothing at a great price, but also other items. The Thrift Stores sell accessories, art, furniture, and homewares, too. So, after your local NYC movers have finished unloading your boxes, check what you need to purchase. Then, head out to one of the locations in NYC where Housing Works has a thrift store and take your pick. When buying, you will be helping fight two of the most prominent problems: AIDS and homelessness.
There is a store in New York which can give you both style and affordability after your move: Ina
Ina may not be the top of the list for those who are looking for affordable shopping in NYC. However, if you've moved to the Big Apple and you love fashion, this will definitely be among your top spots. Ina is a store which offers a wide range of pre-worn brand pieces in pristine condition. It is on the list of our affordable shopping in New York spots because of the great price of these trendy or vintage items. Not to mention its own line of unisex clothes which are an absolute steal of a buy. Altogether, when the relocation is completely finished, explore Manhattan by visiting Ina for an economical, yet fashionable, shopping trip.
Discounts are another option for affordable shopping in NYC
Relocating to New York tends to be a pretty hectic thing if you haven't lived here before. First, you must start unpacking the moving boxes. Afterwards, there is plenty of neighborhood exploring to be done. You will be meeting your neighbors and trying to navigate the subway for a while. So, if you aren't a fan of walking the streets unnecessarily looking for boutiques, there is always the option of bulk shopping on a budget in NY.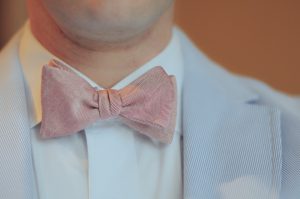 Here are some spots in the Big Apple to consider visiting:
Woodbury Common Premium Outlets – a place where brand clothing can be low-cost. This group of about 220 outlets is located to the north of Manhattan. It is a perfect spot for low-cost shopping in New York. The discounts can get up to 65% off on famous brands, after all. Though, be warned that there will be plenty of tourists!
Bloomingdales – if you're relocating to NYC you already know this name. This is the most famous department store in the whole city, after all. It is great for shopping on a budget in Manhattan. Here, you will be able to find plenty of classy items for both men and women.
Century 21 – Armani, Pucci, Prada, and Missoni at 75% off… Yes, we said it. Head to the Financial District to take your pick in one of these stores. If you're looking for great shoes, you are also in luck. If we haven't mentioned, you will definitely need a pair of comfortable, yet fashionable, ones after relocating to the Big Apple.
Loehmann's – a favorite for both tourists and locals when affordable shopping in the Big Apple is the aim. If you pay this spot a visit, you will be able to experience the New York spirit after your move. With discounts at 30-65% off in designer clothing shops, it can get a bit hectic.
Cosmetic Market – for miscellaneous cosmetics head to Midtown. This is a store which offers a unique opportunity for you to buy high-quality makeup, perfumes, etc. It is a true treasure for someone who's just finished a change of address. This way, you will be able to lessen your expenses for necessary cosmetics in the first couple of weeks after your relocation considerably.
Enjoy affordable shopping in New York after your move – as unbelievable as that sounds!