The words affordable and New York really don't go together, do they? Well, we're trying to push it to as affordable as possible in this post. So, there are numerous tales and myths which you've already heard about how to reduce the cost of hiring NYC moving companies, costs of living and rent goes up when moving to NYC… Mostly they are true. But, even among these, high-priced, living arrangements, there is, from time to time, a silver lining. Without further ado, let us give you our top picks of affordable NYC neighborhoods to consider when moving to NYC.
Relatively cheap place in Manhattan- Lower East Side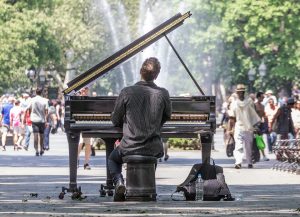 This neighborhood is located in Downtown Manhattan between South St. from East River to Bowery and Houston St. (by the way, for moving to The City, hire top Manhattan movers). Its residents range from a younger crowd of people eager for a night life, to a fairly older population which aims to keep the original feel of the neighborhood. However, these days, LES is definitely a buzzing center of activity for the former. Though, the modern shops, art galleries and a number of clubs and bars with live music cause this neighborhood to fall into one of the top affordable NYC neighborhoods in the city, as well. As for the statistics and recommendations, take a quick look below.
Price of rent: $1,700 median monthly rent; $1.2 million median purchase
Pro: great for foodies, college grads, young professionals and nightlife enthusiasts looking for NYC neighborhoods on a budget.
Con: not a quiet neighborhood – definitely not a good area if you are moving to NYC with your family
Recommended for: a younger crowd searching for both entertainment and a sense of community
Crime rate: 21% lower than the national average
Kensington, Brooklyn – One of the most affordable NYC neighborhoods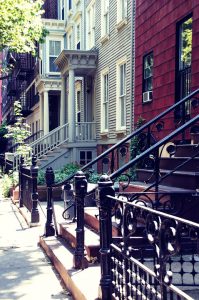 If you are looking for diversity after moving to Brooklyn, this inexpensive neighborhood tops our list. In case you haven't still moved here, make sure you hire Brooklyn moving professionals to help you. Kensington may have embraced the English ways with its Victorian-style homes and brick row houses, but, don't be fooled! If you check out this rather affordable neighborhood more thoroughly, you will find a little bit of every nation living there.
If we had to name, among the most populous are Mexican, Polish, Haitian, Ukrainian, Pakistani, and Russian immigrants. Though, they bring a certain unique quality to this area as they took their languages, as well as their fantastic cuisine with them. If you are at all interested in food from all over the world, there's no need to travel in case you're tight on cash. Simply, walk along the streets of this area and you will find just how special, as well as affordable the neighborhood is.
Price of rent: $1,550 median monthly rent; $799,000 median purchase
Pro: general diversity of population and welcoming neighbors
Con: gets a tad overwhelming with the mixture of cultures and it a bit pricey at times
Recommended for: commuting professionals, singles and families – a little bit of everything for everyone in this diverse and quite cheap New York City neighborhood
Crime rate: 71% lower than national average
If moving to NYC means seeking an affordable area in the Bronx, see Throgs Neck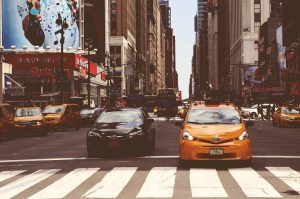 Residents also commonly spell this neighborhood as 'Throggs' Neck. This is a middle-class neighborhood, with plenty of relaxed and friendly people. It lies on a peninsula in the Bronx, surrounded by Westchester Creek, Long Island Sound and the East River. It makes our list of not so costly New York adjacencies as it simply has a place for everybody. It doesn't matter if your ideal home when moving to NYC is a condo, single-family home or a multifamily home, Throgs Neck has it all. The State University of New York Maritime College are also located here. So, this low-cost neighborhood is very convenient if you are a student who wants to live near the campus. Naturally, this means that the nightlife tends to get rich here. Though, any kind of boating activities, like fishing, are a big hit with the residents, as well.
Price of rent: $1,500 median monthly rent; $415,000 median purchase
Pro: different types of residents, from college students to retirees
Con: gets a bit crowded at times and can be noisy if you're living close to a college student
Recommended for: college students, commuting professionals, families, retirees
Crime rate: 32% lower than national average
Sunnyside in Queens- One of NYC neighborhoods anyone can afford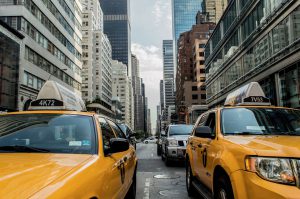 One of the most popular affordable NYC neighborhoods in Queens, Sunnyside has been developing quickly in the recent years. Though, there are many things which make this area desirable to expats moving to NYC. Locals will tell you that this is one of the affordable neighborhoods which has an old-school kind of feel. Artists and writers who wanted to raise their families outside of the center of the city first populated this area. Hence, a lot of their influence remains.
Though, in the recent years, Sunnyside has been making a name among affordable NYC neighborhoods for its food scene. From Peruvian food places to traditional Irish pubs, this area is a true diamond in the rough. Not to mention that shopping here can also be pretty affordable, due to a number of great vintage and thrift stores. If you're worried about actually renting or buying a home here, you shouldn't be. The buildings in Sunnyside vary, from pre-war apartments to row houses. And, let us also mention that the sense of community if off the charts in this affordable neighborhood.
Price of rent: $2,100 median monthly rent; $547,309 median purchase
Pro: the old feel of the neighborhood combined with the best of the modern world, while still affordable
Con: one must be careful when choosing their home, as some of the old buildings in this affordable neighborhood are just that – old
Recommended for: singles, families, retirees and commuting professionals
Crime rate: 41% lower than national average
We hope that with this short list we've given you some ideas on different affordable neighborhoods which you should check out when moving to New York City! Happy moving and good luck with choosing the best home for yourself in this city.