Are you surprised that an increasing number of New Yorkers are leaving this incredible metropolis? You may wonder why, since living in NYC represent a dream to many people worldwide. Well, every city in the world has its advantages and disadvantages, and so does New York. Although new generations are looking for a fast and exciting lifestyle in a modern city, there are citizens from NYC who are bored with a fast lifestyle, lot of work, crowded traffic, a bunch of tourists and high costs of living. If you are of those who like NYC very much, you may be wondering what the advantages of leaving NYC are. Why would anyone leave this beautiful city? Find out in this article.
Advantages of leaving NYC
Lower costs of living
are the main among many
advantages of leaving NYC
The main reason citizens are leaving NYC is the high costs of living. Almost everything is expensive in New York. Housing, renting, driving a car, transportation, food, drink, education, outside activities and other things you can imagine. According to researches, the costs of living in this city is about 68% higher than the USA average. An average apartment on Manhattan can cost you almost $3,000! If we check housing and renting statistics, in 2000, the cost per square foot in New York was $350, while in 2016 the prices went up to $1760!
And let us not even talk about buying real estate! For example, for the same amount of renting a small apartment in Manhattan, you can afford luxury one in New Jersey. When it comes to driving a car, most citizens of NYC don't own a one because it's too expensive. Then, we come to transportation. For example, monthly metro card in New York costs about $121. A monthly path card in New Jersey costs $89. Lower taxes are also an advantage of living outside NYC. In New York, sales tax is 8.5% comparing to NJ with only 3.5%. Citizens from New York usually tend to relocate to Miami, New Jersey or San Francisco according to statistics.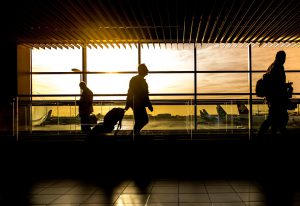 A more peaceful life.
Different lifestyle
:
Ready to experience a more peaceful life and different slower lifestyle? That is the greatest advantages of leaving NYC. Believe us, you're not the only one. New York has a fast lifestyle and not everyone is ready to live that way the whole life. Surely, NYC offers many city breaks and a lot of parks with beautiful nature, but citizens are often missing more than nature and need a break from the city crowd.
Small towns offer more nature as well as more privacy. Renting a big apartment in NYC can be pretty expensive. Outside NYC you may have got a chance to afford a garden and a small house, which is especially nice if you have kids. You can take them outside and walk your dog anytime, living a more peaceful and slower life.  
 Advantages of leaving NYC: Owning a car is more affordable
Owning and driving a car in New York? This is what rarely happens. You may not know, but among the advantages of leaving New York City is a chance to have your own car. Except for the fact that driving in New York is hard and exhausting due to overcrowded streets, owning a car outside NYC is more affordable. When you think about traffic in NYC what's the first thing that crosses your mind? It's a yellow taxi, right? That's because it's more affordable to travel by taxi or subway, rather than driving your own car. According to researches, about 56% of citizens of NYC don't own a car. What's more, parking lots are too expensive, and in many parts of the city, you can't find free parking lot! Just parking your car in NY garages can cost you from $250 to $500 for a month!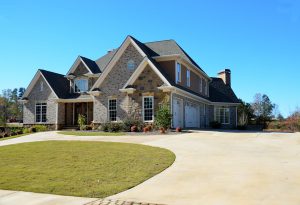 Hiring professional movers is affordable
Just like everything in New York, hiring professional movers is very costly. When you're searching for advantages of leaving NYC, have in mind that relocating outside will be much affordable than renting portable storage in NYC. If you want to explore life outside NYC, consider hiring affordable movers NYC to ease your relocation! Professional moving companies can help you with laws and regulations. They usually offer packing and unpacking services, long-distance affordable prices, portable storage units, safe transportation, and others. These services can cost you a fortune in New York, but outside they are much affordable.  
More free time, less work
It's not a myth, it's a fact! People of New York are really into business. They are really busy and work a lot. Everything is about work and money. Fast lifestyle and high costs of living require a good job and career, but that requires a lot of working hours. There are many people coming to NYC in order to find a better job and fulfill their dreams. So citizens are usually under pressure and stress at work.
If you have a desire to relocate from NYC, check Brooklyn moving quotes and gather the information you need. Many of people who left NYC said they have less stress, more free time and less work. You can have more time to spend with your friends, enjoy outside activities and nature. You can chill from crowded sidewalks, tourists and noise. Prepare to buy a pet or get a new hobby!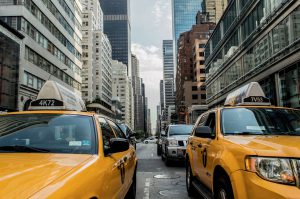 To conclude, there are a lot of advantages to leaving NYC to consider. Leaving the city might just be the right decision for you or your family. Create pros and cons lists, and reach a decision. Good luck!