If you lived in a small apartment or a smaller house, you know what it means to be in a confined space. Of course, some people prefer a smaller apartment, but if you have a large family, it can present the problem. However, if you decide to live in a larger area, we will help you to adapt to a new home. With good advice, this will not be a problem. Adapting to a bigger home with your old habits is our goal. Mostly you will have a strange feeling of empty space in a larger home, but that will be an advantage. Imagine how much your life will be easier when you have space for your current things. Plus places for new stuff like decoration, ornaments, furniture and many more things. We will update you with fresh ideas, no worries just relax.
Slowly adapting to a bigger home and its surroundings
We don't expect of you to feel right at home right away. It's normal to feel mild anxiety and stress. It's not a small thing when you are moving from NYC to Florida. Try to relax, take a walk around the neighborhood or beaches of Florida. It is very important that you become familiar with your environment. Behave as usual. But there are things that will disturb you. You can find the way to see the things that bother you and remove them. Try to make a proper schedule in your new home. You must determine the purpose of each room. Do not fill in an empty space at all costs. You will end up with a bunch of unnecessary things. So you do not need to arrange the house unnecessarily many times.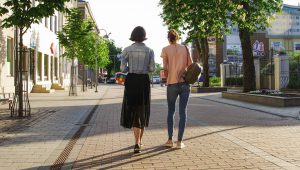 Regular cleaning
Regular cleaning can be the smallest but at the same time the biggest problem. But do not worry if you regularly clean your apartment and involve your family members it will be your routine job. Not to mention that if you all clean regularly that can be time-consuming. It sounds frighting, but it's actually very simple, especially if you're all working together. Properly distribute cleaning jobs in order to finish them fast. Of course, learn to behave responsibly towards your home because you live in it. Remember that there is more space in a larger house, so there is a greater obligation to clean. Imagine how beautiful it is to live in a large area that is clean. If you have children, educate them not to leave a mess behind without a reason. As well as to help you to clean their own room.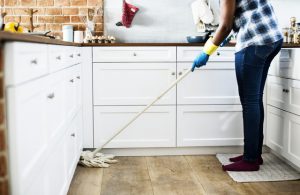 Don't buy the unnecessary thing just to fill space
If you lived in a smaller home, your space had to be well-used. So probably space was cramped and you were used to it. Do not let that habit to influence on adapting to a bigger home. This habit, above all, can cost you a lot because you now live in a larger area with more place to fill. You can spend your wasted money instead of something else. Also if you unnecessarily overwhelm the big house with all kinda things it may look very uncomfortable. Less is more with interior design. Decorate your home in minimalist style. Furniture and decorations will be more visible and as well as their quality. Not to mention that you will have everything you need in a space in which you will be able to function and circulate normally.
Imagine how hard will be to clean surface that is full of ornaments, furniture and all kinda of stuff.  First of all, it is necessary to move things to clear the area. And after, that to return them to their place. If you have a lot of things to move and return to their place, it will take you a lot of time. So the minimalist approach is not just better looking it is at the same time more practical. Also, this approach will save you time and money.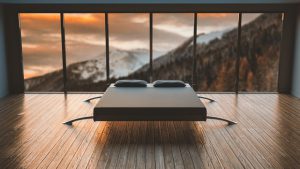 Spend time with your loved ones
In your new big home, everyone will have their own room. Which is very good. Help your family members to decorate their rooms. It will bring you closer together, however, you are a family and you're helping each other in adapting to a bigger home.  An even better way to get used to your new home with your family is to arrange your living room. Make an agreement about the schedule of things in the living room so that everyone is satisfied. Even in the living room, everyone can have their own corner. It is very important to interact with your family in a new home.
Also in agreement with the family, determine the purpose of other rooms as well as the layout of furniture in them. Place the furniture in the desired place together. If you need help while moving heavy objects you can hire professional piano movers NYC. They can help you with moving and they can even give you advice on how to move heavy objects. Be convinced that you will have a beautifully decorated space and that you will start adapting to a bigger home through a fun.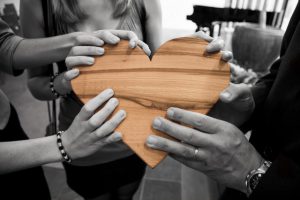 Our goal is that you and your family members fell nice at your new home. We wanted to give you some cool tips and trick that would help you to adapt with ease. Hopefully, you will get used to your new living area and start adapting to a bigger home. Not to mention that you will save time and money and you will have fun decorating your new home.